Fast and Honest Bail Bond Services in Hartford, CT
Hartford, CT – Upon being arrested for any reason, depending on the situation, it is likely that the judge will grant the possibility of being released on bail. When this happens and people do not have their own means to cover a bail bond, there is always the possibility of using a Hartford bail bonds agency. Sometimes people are afraid of having to use such agencies because many of them are constantly subject to complaints and bad reviews due to their lack of transparency.

"At Affordabail each specialist works with clients to get the quickest possible release. From the second they contact the team, the agency has an entire process in place to ensure that both clients and loved ones understand the process. These specialists have discovered over the years that it is the unknown which causes the most stress for everyone, as soon as they can see things beginning to happen the panic and worry starts to fade away," said the representative for Afford-A-Bail Bail Bonds Hartford regarding the company's services.
Fully Licensed Bail Bond Specialists
Afford-A-Bail Bail Bonds Hartford is a leading bail bond agency with years of experience offering reliable bail bond solutions in Hartford, CT, and the surrounding areas, providing professional and honest solutions for all of its clients' needs. This company strives to serve its clients with transparency and impartiality, therefore all its services are handled by a highly qualified team of fully licensed bail bondsmen with extensive experience in the field of bail bonds, besides going through a rigorous and extensive training program that ensures that they know every step of the procedure.
This Better Business Bureau accredited business, not only strives to make the bonding process as simple as possible but also offers its clients the most flexible and transparent payment options and terms while accepting most payment methods. Their high sense of urgency is also a quality that sets them apart from their companies as their approval process takes no more than a few minutes, allowing their clients to resolve their situation as quickly as possible.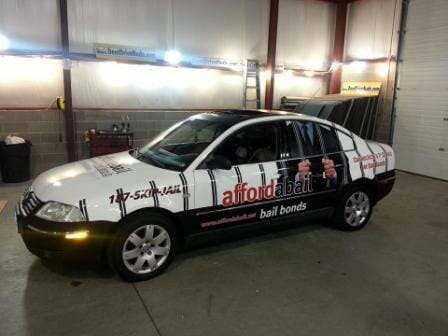 This team of highly-trained specialists is available 24 hours a day, 7 days a week, ready to listen to their clients and understand their needs to provide fast and efficient solutions anytime, anywhere in the state of Connecticut.
Afford-A-Bail Bail Bonds Hartford bail bonds streamlined process has been designed to provide their clients with immediate assistance. As soon as they contact the office, one of the specialists will gather the defendant's information to execute a bond on their behalf as quickly as possible, whether with a co-signer agreement or not.
Contact Afford-A-Bail Bail Bonds Hartford
Afford-A-Bail Bail Bonds Hartford is located at 450 Church St, Hartford, CT 06103, USA. For inquiries, contact the company 24/7 via phone at (860) 727-9121 or visit its website for additional information.
Media Contact

Company Name
Afford-A-Bail Bail Bonds Hartford
Contact Name
Shane Burby
Phone
(860) 727-9121
Address
450 Church St
City
Hartford
State
CT
Country
United States
Website
https://affordabail.net/find-bail-agent/hartford-ct-bail-bonds/

COMTEX_390554196/2737/2021-07-28T09:01:06