Mesa, AZ –Arizona Bankruptcy and Debt Solutions is a debt relief law firm with a team of experienced lawyers and paralegals who have a keen interest and compassion in the lawful protection of clients from their creditors. They offer various types of debt relief solutions involving credit card debt, medical bills, mortgage loans, and more. Aside from that, they are strategically and centrally located, making it easy for clients to reach them for quality legal services.
Arizona Bankruptcy and Debt Solutions provides faster debt relief services at transparent and affordable legal fees. A representative from the law firm said, "As a client, our team will provide you with a portal to your bankruptcy, providing the transparency you want. Also, we know the stress that can be lifted via bankruptcy, so our fees are affordable for all to participate in." Faster debt relief service relieves client's from stress and enables them to save time, money, and most importantly, finally achieve financial peace.
In addition,Arizona Bankruptcy and Debt Solutionsprovides legal advice and free consultation to their clients. This is a highly recommended stage for a client who is seeking to file bankruptcy, as it has long-term financial and legal outcomes. The client will be advised on other alternatives to bankruptcy, the type of bankruptcy to file if they opt to, and much more. The firm's lawyers and paralegals, through their experience, will guide clients through the bankruptcy preparation process, such as calculating the mean test, determining discharge of debts, and more. Therefore, with proper advice and guidance from Arizona Bankruptcy and Debt Solutions, clients can achieve their financial peace.
Arizona Bankruptcy and Debt Solutions embraces modern technology, as they use video chats and other communication technologies to provide legal services to their clients. Through their experienced team of paralegals, they can help their clients with the filing of bankruptcy and complete documentation online through video chats and other forms. This saves time and again has made it easier for clients far away from the geographical area of the law firm to access the help of the lawyers at their convenience.
Arizona Bankruptcy and Debt Solutions also provides follow-up services to their successful clients. They can guide their clients from a fresh start while providing some useful steps such as monitoring credit reports, getting secure credit cards, keeping balances low and more, to enable them to get their financial life back. Clients find this service to be equally important, as it offers simple procedures to fully realize financial stability and peace.
Arizona Bankruptcy and Debt Solutions is located at 1013 S Stapley Dr, Mesa, AZ 85204, US. For inquiries or to schedule a free consultation, contact their team by calling (602) 888-2188. For additional information regarding their legal services,see Arizona Bankruptcy and Debt Solutions site here.
Media Contact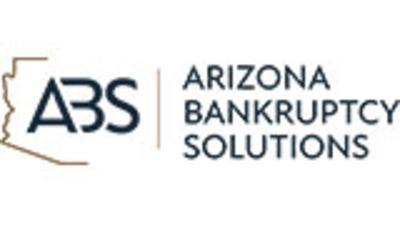 Company Name
Arizona Bankruptcy and Debt Solutions
Contact Name
James Hansen
Phone
6028882188
Address
1013 S Stapley Dr
City
Mesa
State
AZ
Country
United States
Website
https://azbankruptcysolutions.com/
COMTEX_390506211/2737/2021-07-27T09:02:02