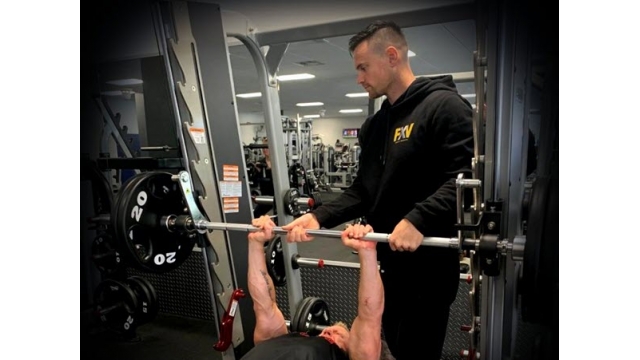 Steve Buckley, a personal trainer from Auckland City CBD, has recently launched his updated coaching and training services to help individuals focus on strength and conditioning. Steve Buckley offers at-home personal training sessions in Herne Bay and Central Auckland, and also offers online personal training programs that can be accessed anywhere and at any time.
More information can be found at https://stevebuckley.co.nz/
Steve's newly updated training services aim to provide pathways for development based on individual goals or sport-specific demands. He works with people new to exercise and with professional athletes and offers personal attention, guidance, support, and individualised plans for all his clients.
Strength and conditioning training is focused on improving physical performance and can help with injury prevention. It is based on proven research and the physiology of exercise and human anatomy. This training strengthens bones by improving bone density, improves posture, improves mood, increases muscle mass, and boosts metabolism as seen here https://stevebuckley.co.nz/strength-conditioning-specialist/
Steve's training programs are custom designed for each individual based on their personal goals and needs. He offers a free in-person, phone, or zoom consultation to learn about the specific goals potential clients have. Those interested can call or text Steve at 0273 398 398 or can email him to schedule a time.
The strength and conditioning training is suitable for anyone training for a specific sport, people new to exercise, gym members, anyone recovering from an injury requiring rehabilitation, and club or school sports teams.
Steve Buckley has years of experience training, testing, and benchmarking elite athletes for competition in World Championships, Olympic Games, Commonwealth Games, and professional sports teams. He was the Head Strength and Conditioning Specialist for the NZ Breakers for 7 years and has spent 8 years competing in the decathlon nationally and internationally.
A satisfied client said: "Steve is knowledgeable and friendly. The workouts are well balanced with a range of exercises. He pushes me but still leaves me with energy to perform at my Jiu Jitsu training. Highly recommend it for injury prevention and improved performance."
Interested parties can find more information on Steve Buckley's personal strength and conditioning training by visiting https://sports.yahoo.com/news/personal-trainer-auckland-strength-conditioning-063000160.html
Steve Buckley Personal Trainer
Steve Buckley Personal Trainer
https://stevebuckley.co.nz/
+64-27-339-8398
Queen Street
City Central CBD
New Zealand
COMTEX_388122560/2764/2021-06-11T00:06:57