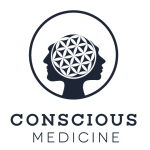 The recently enhanced treatment plans address the two main types of thyroid disease, namely hypothyroidism, and hyperthyroidism. Both conditions can be caused by other diseases that impact the way the thyroid gland works. Aware of this, Conscious Medicine uses integrative, functional, and holistic lifestyle management practices to treat, manage, and prevent further symptoms.
More details can be found at https://consciousmed.co/i-medicine/
As part of the expanded treatment plans, Conscious Medicine guides thyroid disorder sufferers on the necessary steps to making positive lifestyle and dietary changes. All programs are crafted by Dr. Truc Nguyen, a well-established functional medicine specialist, who addresses the underlying cause of diseases using a natural holistic healing approach.
There are several different types of thyroid disease, including hyperthyroidism (having too much thyroid hormone) or hypothyroidism (too little thyroid hormone).
Symptoms of hyperthyroidism include anxiety, irritability and nervousness, insomnia, muscle weakness, irregular menstrual periods, and vision problems, among others. Hypothyroidism, on the other hand, causes fatigue, forgetfulness, dry and coarse hair, and heavy menstrual periods.
Dr. Truc and her team use a comprehensive approach to assess a patient's body systems, symptoms, and risk factors related to their condition to identify the causes of the disease and devise a therapy that targets its roots rather than the symptoms. The holistic medicine practitioners then create a recovery plan through its functional medicine program, I-Medicine.
I-Medicine entails a personalized care program for a range of conditions, including thyroid disorders. As part of the program, patients are provided with a 3 to 6 month care plan, initial, ongoing, and follow-up consultations, and access to a private Facebook group. Patients may also opt to consult with their doctor online and send unlimited texts or e-mails so that they can ask anything they want at any time.
The treatment plans developed by Conscious Medicine use a three-tiered approach toward recovery. First, the practitioner works together with the patient to uncover the root cause behind their thyroid disorder. Then, the doctor will develop a personalized I-medicine plan for results in 3 to 6 months. This plan includes tailored nutrition and activity recommendations, nutrition advice, and prescriptions if needed.
The third phase of the treatment empowers the patient to take control of their own health: Dr. Truc says that nearly 86% of patients enrolling in the I-Medicine program achieve significant improvements in their conditions within 3 months.
Additional details are available at https://consciousmed.co
Conscious Medicine
info@consciousmed.co
+1-678-629-3833
6601 Sugarloaf Parkway
United States
COMTEX_414049176/2764/2022-09-09T00:20:30