Dunamis Charge, the first black woman-owned EV Charger manufacturer in the United States, is positioned to make significant advancements in the burgeoning Electric Vehicle (EV) industry. Respected energy efficiency and engineering firm and parent company, Dunamis Clean Energy Partners, has announced plans for further expansion into the growing EV market including rapidly increasing deployment of their Dunamis EV Charging Stations. The Detroit headquartered company's focus on expansion into the EV space comes on the heels of President Biden unveiling an American Jobs plan that included a $174B commitment to incentivizing the use of electric cars through point-of-sale rebates and tax incentives. The demand for the global electric vehicle market is projected to value at $1,212.1 billion by 2027, according to a new report published by Million Insights, with a CAGR of 41.5 % from 2020 to 2027.
Dunamis Clean Energy Partners entered into the energy sector by providing energy efficiency and auditing services as a tier-one corporate and utility vendor and continued to expand into related services as they grew. Its wholly owned subsidiary, Dunamis Charge, is making its mark as a competitor in the EV infrastructure space, debuting its smart technology Level 2 and DC Fast Charger stations in the late fall of 2021.
"Energy efficiency is what we know best. Our brilliant team has created the most reliable and powerful electric vehicle chargers in the global market, said CEO Natalie King. We are proud to be a pioneer in this high growth market sector as an African American woman-owned business and plan to bring the benefits of this clean technology to black and brown communities through education, access, economic development and job creation", continued King.
According to a recent survey by the non-partisan, non-profit organization of experts, Rocky Mountain Institute (RMI), one in five individuals say that their next vehicle will be an electric one. Statistics like this, along with the president's commitment to substantial investment into the EV market, are major drivers for Dunamis Charge to expand its operations heavily over the next two years, according to company leadership.
Part of the expansion plans outlined by Dunamis Charge include selling their Michigan-manufactured clean energy EV stations nationally and internationally. This includes charging stations for home use as well as their line of public smart charging options like the Level 2 commercial and DC Fast Chargers suitable for property owners, businesses and municipalities seeking a standalone EV charging solution.
Dunamis Charge is uniquely positioned to bridge the gap between the consumer that still knows relatively little about EVs, has little trust in them, and has misconceptions about how they work and what they can do.
"Our value proposition in this market and our attractiveness to potential customers is the fact that we're not a newcomer. We have been operating successfully in the related fields of energy efficiency and energy management for over nine years so we know how to build a quality product you can trust. This move toward further investment in the EV space is a natural progression–an innovative progression, but a natural progression for our companies. We're excited about the potential for rapid growth and the opportunity to positively affect communities with our clean energy solutions in the US and abroad", continued King.
About Dunamis Charge
Dunamis Charge is a wholly-owned subsidiary of parent company, Dunamis Clean Energy Partners. Founded in 2012 by CEO Natalie King, nominee of the 2021 Ernst & Young Entrepreneur of the Year, the company has quickly grown to over 150 employees and $6M in gross annual revenue. Dunamis is a tier-one vendor to Detroit-based utility DTE Energy. In addition to energy efficiency products and services, Dunamis also provides environmental service solutions and COVID sanitation for power plants throughout Michigan. Dunamis is the first black-woman-owned EV charging manufacturer with operations in the United States.
Media Contact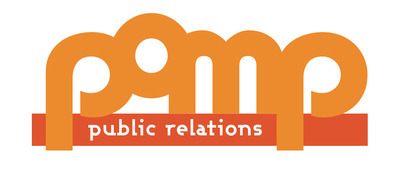 Company Name
Dunamis Charge
Contact Name
Sabrina A. Taylor
Phone
323.903.7667
Address
15101 W 8 Mile Road
City
Detroit
State
MI
Country
United States
Website
https://www.facebook.com/PurePomp
COMTEX_387394003/2737/2021-05-27T09:00:35