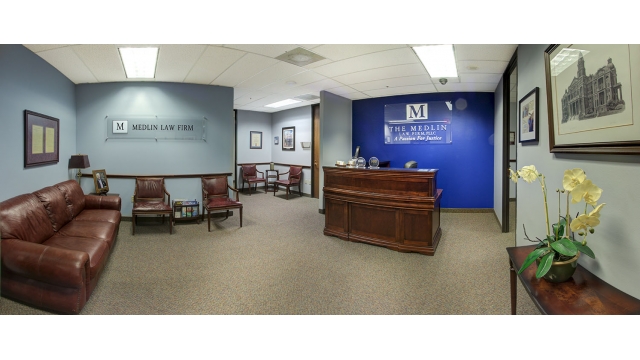 Inclusivity is a hot topic right now. With ever increasing racism in America, other races such as the Blacks, Asians, and Hispanics are being left out. This is why the Medlin Law Firm, once only focusing on the judicial side of things, has made the step towards inclusivity to make our Hispanic brothers and sisters feel our vision towards a more unified world. With that said, The Medlin Law Firm official website is now available in Spanish for our Spanish-speaking neighbors and countrymen. This bilingual approach that we made for our website will solidify our cause towards peace and solidarity among all people groups living in the United States of America.
The Spanish website of The Medlin Law Firm has been accurately translated to make it easy for casual speakers of the language to understand everything about the attorneys' office from start to finish, in order to make it for their Spanish clients to get what they need in terms of criminal defense, all while keeping them feel accepted in the face of their case and ongoing societal norms.
The Medlin Law Firm prides itself as a global-oriented law firm, accepting clients who speak not only English but also Spanish, Russian, and Ukrainian. They specialize in criminal defense services that has something to do with violent crimes, drugs, DWI defense, assault, gun crimes, domestic violence, and theft. They have had already around 1,500 clients in the past, most with DWI charges. Their win record is proven as clear as the sun, with over 1,200 case wins throughout Texas. With over of 76 years of combined experience, the Medlin Law Firm can be the partner you need in attaining real justice with your cases.
Whether you're an English, Spanish, Russian and Ukrainian language speaker, you can always approach The Medlin Law Firm by getting a free consultation by visiting their offices at 1300 S University Dr #318 Fort Worth, TX 76107, or by calling to their telephone number (682) 204-4066. Alternatively, you can schedule an appointment or get more information by them by filling out an online contact form found at the bottom of their official website in both versions ENG and SPN. The Medlin Law Firm is headed by the award-winning Atty. Gary L. Medlin, ESQ.
The Medlin Law Firm
The Medlin Law Firm
https://www.medlinfirm.com/
+1-682-204-4066
1300 S University Dr #318
Fort Worth
United States
COMTEX_389632267/2764/2021-07-11T00:07:43