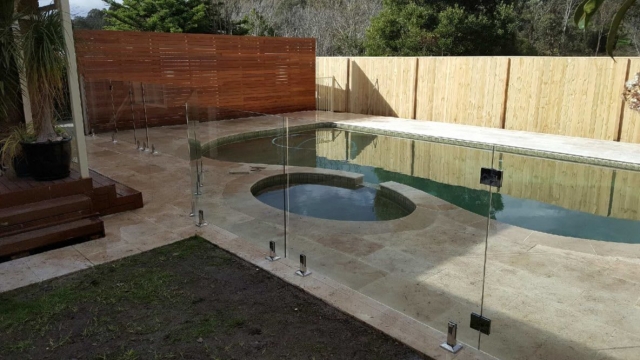 Fencing Hamilton has announced the launch of its updated residential fencing services. In the company's 20 years of serving the Hamilton community and the wider Waikato region, they have delivered high-quality fences, decks, and retaining walls to hundreds of local families.
More information is available at https://fencinghamilton.nz
With their updated residential services, the company brings Hamilton residents custom fencing solutions and expert craftsmanship at reasonable prices.
Fences offer a variety of benefits to homeowners. For some, fences represent a pragmatic investment in their home's "curb appeal," which has a substantial impact on the value of their property.
The utility of fences extends beyond their financial value, as fences allow homeowners to protect their loved ones and prevent visits from unwanted intruders.
Fencing Hamilton delivers a wide variety of fencing options to meet client specifications. Clients can choose from different materials, including wood, metal, and PVC fences. Photo albums containing images of the company's past work are available on their website to offer clients a source of design ideas.
The company advises clients to be mindful of their budget when planning a fence installation, as the fencing material and design can significantly impact the final price.
Prospective clients can contact Fencing Hamilton for a complimentary, no-obligation consultation, which addresses important considerations, such as fencing dimensions and design options. During this stage, technicians answer client questions and help them develop a fencing plan that accommodates their aesthetic preferences, space requirements, and local climate.
Then, the company begins the custom fabrication process to produce their industry-leading vinyl, wood, and metal fences according to clients' needs.
As the fencing experts take pride in the quality of their work, they back their services with a 100% satisfaction guarantee. If a fence fails or malfunctions within 5 years of the final inspection, Fencing Hamilton's expert technicians will repair it free of charge.
A satisfied customer said: " I couldn't be happier with the team at Fencing Hamilton. They were happy to answer my questions, they worked efficiently, and they delivered high-quality work. I was impressed with their professionalism and responsiveness."
Interested parties can learn more at https://fencinghamilton.nz
Fencing Hamilton
Fencing Hamilton
https://fencinghamilton.nz
+64-210-908-9979
47 Bader Street
Bader
Hamilton
New Zealand
COMTEX_389760298/2764/2021-07-13T19:46:35