London, ON – Find the most extensive inventory of cannabis-related products at One Plant Masonville, a top-notch dispensary in London, ON, famous for offering a full range of products to meet all of their customers' needs. With the legalization of marijuana in Ontario, many companies have put their genius to work, offering various products, ranging from edibles to sophisticated vaporizers. One Plant Masonville has distinguished itself by staying at the forefront of these launches, offering its valued clientele a wide variety of the highest quality products manufactured by certified companies and compliance with industry standards.
As cannabis becomes increasingly popular due to its many benefits, One Plant Masonville strives to educate its customers on the difference between the two natural compounds found in cannabis: THC and CBD. To provide their customers with the most enjoyable shopping experience, their website offers educational resources to help customers understand the difference between these two components to have clear expectations when purchasing their products.
"We at One Plant(R) are creating an educational and inviting retail atmosphere, where you can comfortably learn about cannabis and purchase the cannabis products that are right for your needs." So said the representative for this London cannabis store, regarding their customer-oriented approach.
CBD can have an effect on both mind and body with a little to no intoxicating effect. This component is commonly found in products such as gels, gummies, oils, supplements, extracts, as well as in many other edible products. One Plant Masonville offers a wide variety of products with a CBD base, including but not limited to CBD milk chocolate, soft chews, CBD oils, oil capsules, among other products.
On the other hand, THC is the element responsible for the intoxicating, psychoactive effects, with a high impact on both mind and body. THC is mostly consumed by smoking, however, One Plant strives to offer various products with low, mid, and high THC levels, including Gingerbread milk chocolate bytes, soft chews,soft-baked chocolate cookies, salted caramel pretzel bites, among other products. In addition to its edible products, One Plant Masonville offers an extensive variety of marijuana-derived products, including different types of dried flowers, vapes, pre-rolled lighters, capsules, batteries, among other products.
All products can be purchased online daily from 9:00 am to 9:45 pm with all types of credit and debit cards. Products must be picked up from the same store the order was placed from 10:00 am to 10:00 pm. This London cannabis dispensary is located at 94 Fanshawe Park Rd E UNIT, London, ON N5X 4C5. Contact them via phone at (519) 518-0230, for more information about their products or to place an order, visit their website.
Media Contact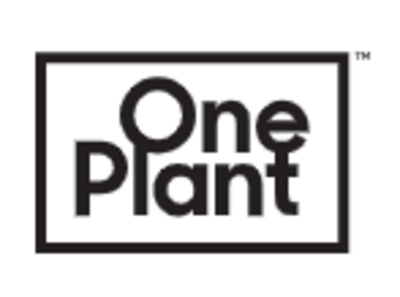 Company Name
One Plant Masonville
Contact Name
Greg S.
Phone
(519) 518-0230
Address
94 Fanshawe Park Rd E UNIT
City
London
State
ON
Country
Canada
Website
https://menu.oneplant.ca/menu/masonville
COMTEX_389211901/2737/2021-07-01T13:12:48