Vineland, NJ – Pulse Vascular is a medical practice specializing in interventional radiology, vascular treatments, venous disease treatments, and dialysis. Besides its wide range of treatments, the practice has qualified and licensed specialists like Dr. Hollander, the lead doctor and an advanced vascular specialist. The customer service is also top-notch.
Pulse Vascular treats peripheral artery disease in addition to other treatments. Even though the disease is serious, it is treatable. Dr. Hollander has a unique approach that saves patients from amputation. The doctor performs minimally invasive surgery. Apart from analyzing the condition and evaluating the extent of the disease, he saves the patient from leg pain. In most cases, the patient is discharged on the same day.
Besides Vineland leg pain surgery, the doctor also offers testing services to patients. The option is ideal for patients that are uncertain whether they have peripheral artery disease or not. Also, residents in Vineland looking for a second opinion can seek help from the practice. Thanks to Dr. Hollander's experience in diagnosing the condition and the state-of-the-art equipment, the patient gets the needed help within a day.
If the leg pain is a cause of peripheral artery disease, the patient starts the treatment as early as possible. However, if the pain results from another reason, the practice treats it with the same precision and uses state-of-the-art medical equipment. Also, the patient may get more tests depending on their condition for easier treatment and surgery.
In addition to treatments and testing services, Pulse Vascular offers various free resources for interested patients. The website has podcasts and blogs explaining the causes of the diseases. Also, the accessible sources dive into different procedures available and other related information. Apart from educating people on the condition, Dr. Hollander's exceptional knowledge of the subject helps patients evaluate whether they need any help from a specialist. The option is ideal for people uncertain about their symptoms, but they are not available for physical examination. However, if the patient does not find the answers to their questions on the podcasts or blogs, they can take the symptoms quiz. After the free quiz, the patient gets a call from the practice to book an appointment with a specialist.
For payments, Pulse Vascular accepts different payment options. First, it accepts most of the insurances as one of the Medicare providers. If the patient does not have an insurance plan, they can choose one of the payment plans tailored for them. Once they have selected a payment plan, they can pay via either credit card or any other self-payment option.
To talk to a professional regarding peripheral artery disease treatment, interested individuals can contact the center via phone at (631) 534-7246 or visit the website for more information. Pulse Vascular is located at 994 W Sherman Ave #2, Vineland, NJ 08360, USA.
Media Contact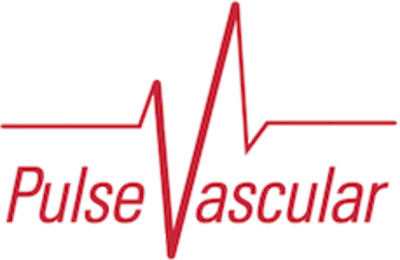 Company Name
Pulse Vascular
Contact Name
Dr. Scott Hollander
Phone
(631) 534-7246
Address
994 W Sherman Ave #2
City
Vineland
State
New Jersey
Country
United States
Website
https://www.drscotthollander.com/
COMTEX_390606655/2737/2021-07-29T09:01:03