Santa Cruz, CA – Your plumbing drains at home probably do not make it to your list of daily thoughts. In fact, you can go weeks without remembering your plumbing drains and the purpose they serve. However, you could potentially be sitting on a nightmare waiting to happen, according to Anytime Plumbing, Inc., a top plumbing company in Santa Cruz, CA. Drain clogs are not one of those problems that happen in a day, it is usually the result of actions over the weeks, months, or years.
Property owners often overlook the function of the drain. Many homeowners focus on getting clean water running through their taps and at the right pressure. How the wastewater gets disposed of is left to fate. Certain habits like flushing solid materials down the drain may not appear alarming at first, however, over time, these solid materials like hair, soap, and others cake up in the drain to block the free flow of wastewater.
Anytime Plumbing, Inc. adds that drain clogs do not happen in a day. The chances are that these clogs may have given signs that the homeowner may have ignored. Per experience, the plumbers in Santa Cruz, CA, note that some of the common signs of a building clogged drain problem include foul odor in the affected area. However, homeowners may be quick to attribute this problem to other causes. Being a minor inconvenience, an air spray can address it. The longer the problem festers, the wilder the results will be.
Addressing the clogged drain problem can be a major issue. The plumbers at Anytime Plumbing, Inc. said that severe cases of clogged drains could lead to water damage. Property owners are not only faced with clogged drains now, but they are dealing with a much larger and potentially expensive one too. Calling on a plumbing company to handle the problem requires a level of understanding. Questions like the right equipment, trained and experienced crew, fast response times, and others need to be answered instantly.
However, keeping a plumber like Anytime Plumbing, Inc. on speed dial could save the potential nightmarish situation. As local plumbers in Santa Cruz, Anytime Plumbing, Inc. offers a wide range of perks to customers in and around the community. Offering fast response is one, but customers will love the cost-saving advantage offered also. Anytime Plumbing, Inc. offers a $100 discount on all hydro jetting drain cleaning services to its customers. With hydro jetting, the drain cleaning experts can get rid of the buildup that may have caused the clog and backup.
Customers dealing with clogged drains or other emergency plumbing problems can call on Anytime Plumbing, Inc. for help. The representative of Santa Cruz plumbers said: "No job is ever too big or too small for the plumbing experts that we work with, and we guarantee that our clients will be satisfied with the work performed to correct their plumbing problems. Got a leaky faucet fixture or an issue with backflow? Need a new shower or tub installed? We have the crew waiting to take on any job that you may need in the plumbing industry. Our emergency services include burst water pipes repair, pipe repairs, sewage leaks, and other major repair work."
With Anytime Plumbing, Inc., it doesn't just end with hydro jetting and drain cleaning service. The plumbers are happy to address all other common and uncommon plumbing issues. New constructions in need of plumbing solutions that are up to code can rely on Anytime Plumbing, Inc. for help. The plumbing professionals also handle other demands, including sewer repair and installations, re-piping plumbing fixtures like water lines, gas lines, sewer lines, and waste lines. Property owners who are dealing with clogged toilets or those who need drain cleaning and rooter services can also reach out to the plumbers for fast and excellent solutions.
With Anytime Plumbing, Inc., each service delivered is detailed. Customers will enjoy competitive pricing for all plumbing solutions offered. The plumbers offer both residential and commercial plumbing solutions also. Commercial property owners dealing with clogs can take advantage of the company's advanced inspection services. This can also be done for sewers to understand the source of problems and fix them.
Other plumbing services offered by Anytime Plumbing, Inc. to Santa Cruz residents include radiant heating repairs and installations, boiler repairs and installation, commercial water heater repairs and installations, water services and excavation, garbage disposal repair and installation, broken water main repairs, and others.
Enjoy the special price discount on all hydro jetting services rendered. Take advantage of this offer and many more by reaching out to Anytime Plumbing, Inc. via the company's phone line at 831-431-6593. Anytime Plumbing is available 24 hours a day, 7 days a week, and 365 days a year to meet customers' needs. Visit their website or office at 3020 PRATHER LN, Santa Cruz, CA, 95065, the US for more information.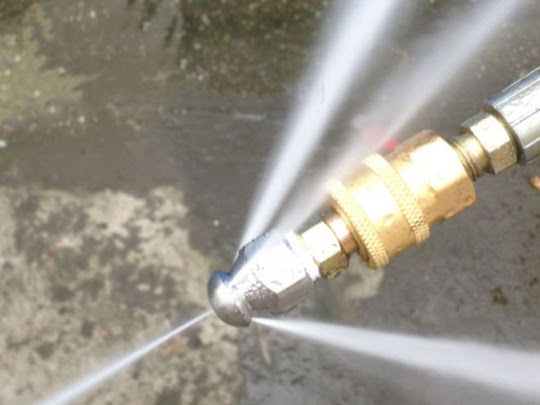 Media Contact

Company Name
Anytime Plumbing
Contact Name
Amer Zaghlouleh
Phone
831-431-6593
Address
3020 PRATHER LN
City
Santa Cruz
State
CA
Country
United States
Website
https://anytimeplumbing.net/
COMTEX_390439909/2737/2021-07-26T09:02:26