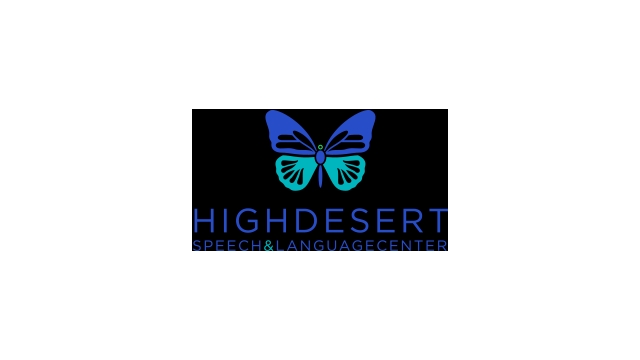 High Desert Speech & Language Center, a speech therapy facility located in southern California, has launched a speech teletherapy program for patients in Apple Valley and the surrounding communities. The center has a dedicated team of family-friendly therapists, and they are trusted by patients across California.
For more information, please visit http://highdesertspeech.com
The latest launch responds to the demand for speech therapy that improves social skills and breaks down language barriers. Additionally, as remote interactions become increasingly standard, High Desert Speech teletherapy allows patients to receive treatment from the comfort of their homes.
According to the National Institute on Deafness and Other Communication Disorders, 1 in 12 children has a speech, language, or voice-related disorder. After an initial assessment, the center will determine the therapy needed to improve patients' articulation and fluency.
Therapy at High Desert Speech & Language Center treats all facets of social language, including syntax, semantics, and auditory comprehension. The center also remedies rhythmic speech disorders and corrects sounds that patients may pronounce incorrectly. Critically, they assist children or adults with autism in developing their communication skills.
Similarly, the center's accent instruction helps patients speak with a different accent or dialect to improve everyday communication. For corporate clients, they offer lessons on public and persuasive speaking approaches, too.
High Desert Speech takes pride in providing clients with the communication skills they need to succeed. The center caters to busy families, and they tailor their treatments to each client. Their other services include lip-reading instruction, alternate communication techniques, and training for individuals whose partners suffer from aphasia or autism.
The center's therapists are all licensed by the California State Board of Speech-Language Pathology & Audiology. With the latest announcement, they continue to offer extensive speech teletherapy to clients in Apple Valley.
"Our mission is to unlock those that have been held captive by communication disorders and deficits," said a spokesperson for the center. "We use evidence-based therapies and programs to help our clients achieve their maximum potential."
Interested parties can find more information on High Desert Speech & Language Center by visiting http://highdesertspeech.com
High Desert Speech & Language Center
High Desert Speech & Language Center
http://highdesertspeech.com
16785 Bear Valley Road Suite #2
Hesperia
United States
COMTEX_389701419/2764/2021-07-12T16:07:21