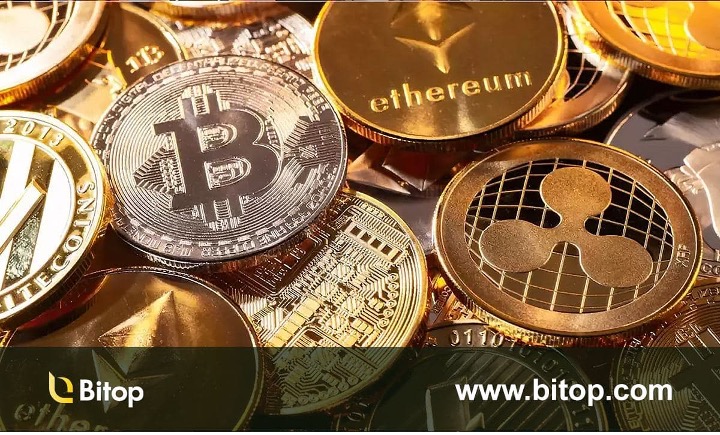 With the development of Internet technology, Cryptocurrency has brought unprecedented transaction convenience transparency to the world. The potential of the cryptocurrency to transform the financial landscape and their market position is becoming more and more difficult to underestimate.
Moreover, Cryptocurrencies are not issued by or controlled by central entities or institutions (e.g. central banks and governmental organizations) in the circulation of the economy. The transparency and convenience of cryptocurrency has leapt at the chances to make traders to gain lucrative returns.
Why we should invest in cryptocurrencies?
1. Irreversibility: Cryptocurrency transactions are irreversible. Once the transaction is confirmed, no one can undo it, including government agencies, cryptocurrency creators and miners.
2. Concealment: Cryptocurrencies are also anonymous, which means that cryptocurrency accounts and transactions are not associated with any real-world identity. Cryptocurrencies can be received through a string of addresses, and while the flow of money in cryptocurrency transactions can be measured, no one has been able to correlate the string of addresses with a user's real-world identity.
3. Security: Cryptocurrency funds are securely locked in an encryption system that can only be accessed by the owner through a private key, protected by strong encryption and numbers, and almost impossible to crack.
4. Unrestricted: You are free to use cryptocurrencies and don't need any permissions to use them.
It's time to trade CFDs
Many people are already familiar with the idea of trading cryptocurrencies when the price is low and selling it when the price rises so they earn a profit. 
However, when it comes to a falling market, it is difficult to make more profits from spot trading. In such cases, more and more traders turn to trade cryptocurrencies via instruments such as Contracts for Difference (CFDs).
Contracts for difference (CFDs) is a leveraged product​, which means that you only need to deposit a small percentage of the full value of a cryptocurrency to open a position. You can invest in fluctuations in the value of the cryptocurrency to profit from rising or falling prices of a cryptocurrency and can trade at any time.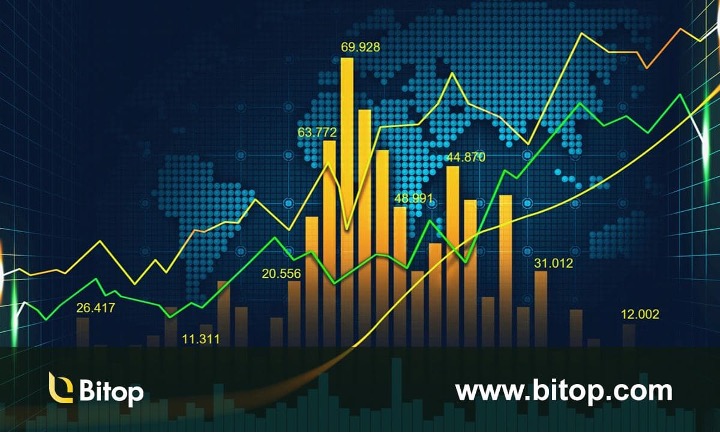 Trading CFDs with Bitop Exchange
Like all forms of trading, cryptocurrency trading requires knowledge about the market and the use of tested trading strategies.
In order to attract more users and speed up the understanding of small white users on contract trading, many exchanges began to introduce popular science content such as video explanation and long chart introduction. However, this kind of teaching form is neither efficient nor practical.
In contrast, Bitop Exchange's one-click merchandiser CFD trading allows users to quickly familiarize themselves with the contract market under the leadership of the trading expert, and at the same time, they can pay less "market tuition", and even learn while earning profits!
Bitop Innovative CFD trading and Demo trading system
Bitop Exchange's innovation CFD trading system provides customers with up to 100x leverage of two-way extremely fast ordering and professional ordering trade.The platform features special tools for carrying out various trading operations with just one click.
Bitop Exchange also allows users to open a demo trading account to practice trading with their strategies and familiarize with trading operations before entering actual trading. Bitop trading simulators aren't just for newcomers. As an experienced trader, you can use demo accounts to try out new strategies, tools or ideas, safe in the knowledge that your experiment won't result in any real-world losses.
Top performing strategy managers on the platform
In the crypto world, people almost exclusively purchase assets through exchanges. That means the average person who holds cryptocurrency at least has a basic understanding of how exchanges function. Wanna those successful strategy managers? Simple!
With Bitop Exchange, you have all the access to the information you need to understand its potential and to copy Strategy Managers whose approach to risks and rewards match your own. Bitop Exchange tracks these Strategy Managers on the platform in real-time and calculated their ranking based on their performance using an array of measures.
Convenient access at anytime and anywhere
No matter whether you are an iPhone or Android user, whether you are a trader or a long-term investor, or if you are situated in the United States or Europe, Bitop Exchange covers all of great solutions for your needs.
Bitop Exchange lets you securely access your account from your iPhone, Android or PC devices. And as a global international trading platform, Bitop serves users in most countries that support digital asset transactions, especially users in Aisa, Middle East, Europe, South America and North America.
Trade various cryptocurrencies any time of day or night on Bitop.com, make trading a joy of life!
Join Bitop English community on Telegram
Stay up-to-date on the market alert!
Make sure to search "Bitop" on Facebook, Instagram, Twitter and Pinterest and follow Bitop Exchange for free investment navigation and more Crypto updates.
For Business Cooperation:
Please contact Mr.Chase (Business Development manager) by email at business@bitop.com