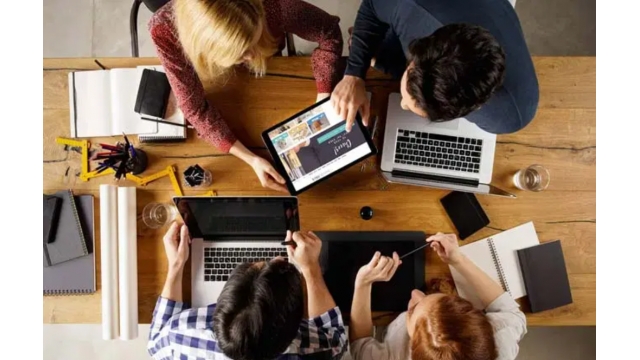 Crucial Constructs, a provider of online training and advice for people wishing to start a business, has launched a new report entitled: 'Best Ideas To Start A Home-Based Business Today'.
The new report can be found at: https://crucialconstructs.com/best-ideas-to-start-a-home-based-business-today
As advances in technology continue to open doors for remote working opportunities, the new report provides readers with a combination of traditional and newer ideas to generate income from home.
According to statistics published by Fundera, 50% of businesses in the U.S. are home-based. Of those, 44% took the business owners less than $5,000 to set up.
With many people aspiring to establish their own home-based business but not knowing where to begin or what to do, Crucial Constructs' report provides 14 suggestions.
Internet giant eBay requires little introduction. Celebrating its twenty-fifth birthday in 2020, the popular selling platform has approximately 183 million buyers and around 1.6 billion live listings.
Selling on eBay is the first idea suggested by Crucial Constructs. However, while being a successful eBay business can be lucrative, the new report cautions readers to research their market carefully and ensure they have some unique selling points (USPs) prior to beginning.
Technology has also greatly influenced the photography industry, with modern software offering editing and production capabilities that were previously only available with very expensive equipment.
The second item on the list, the author explains that starting a photography business is something that can now be done from home. Again, they do point out that professional photography requires more than a smartphone with a camera.
Readers are able to review the remainder of the new report, in addition to a library of regular articles on various business-related topics, on the company website. As an online training agency, the majority of reports have been written using elements of the company's courses.
The author of the article stated: "Home-based businesses are incredibly beneficial both monetarily and in providing an experience of the industry and market. With so many options mentioned in this list, I'm sure you're going to find the niche that suits you and build an empire from your Home-based business."
Interested parties can read the report by visiting: https://crucialconstructs.com/best-ideas-to-start-a-home-based-business-today
Crucial Constructs
Crucial Constructs
https://crucialconstructs.com/seo-for-ecommerce-how-to-increase-organic-search-traffic/
16238 Highway 620 N.,
Suite F-104
Austin
United States
COMTEX_389416653/2764/2021-07-06T10:25:44