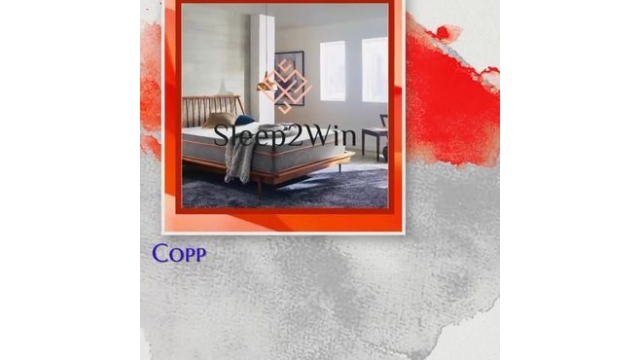 BoxDrop Mattress of Hot Springs, Arkansas has announced the launch of a new smart bed product. The Sleep2Win bed automatically adjusts to the sleeper's posture, offering customized comfort.
For more information, please visit the website at https://www.facebook.com/BoxDropHotSprings
The next generation of Sleep2Win smart beds now stocked by BoxDrop Mattress uses the latest in mattress technology to provide customers in Hot Springs a comfortable night's sleep. The beds use Smart Sensors to adjust to each sleeper, improving comfort on an individualized basis.
The beds provide customized support to the body where it's needed, in up to five ergonomic zones. They use true real-time adjustments to adjust support as the sleeper changes positions.
The Sleep2Win bed is fully adjustable to the needs of two people sharing the bed. Each side of the mattress adjusts to the person sleeping on it independently of the other and the adjustable bed base allows for further customization.
The new range of mattresses is designed from medical-grade components, including CoolingGel memory foam to give self-contouring support and to keep the body cool and comfortable throughout the night. Multiple air chambers also give targeted firmness control where required.
They also feature enhanced copper comfort foam that responds to the body's needs. The CopperTek Cover promotes clean and healthy sleep by using copper to naturally repel bacteria and allergens.
A customer has said about their experience of BoxDrop Mattress: "This place is the best with as many mattresses as there are body types. I love the owners' desire to deliver exactly what you need plus some."
BoxDrop Mattress is a family-owned and operated business based in Hot Springs, AR. They state that they offer their customers the latest and biggest in name-brand mattresses at discount prices.
Those wishing to find out more about BoxDrop Mattress and their new Sleep2Win products can visit the website at https://www.facebook.com/BoxDropHotSprings
BoxDrop Mattress of Hot Springs
BoxDrop Mattress of Hot Springs
+1-501-620-0173
1558 Airport Road
Hot Springs
United States
COMTEX_389254449/2764/2021-07-02T13:08:33