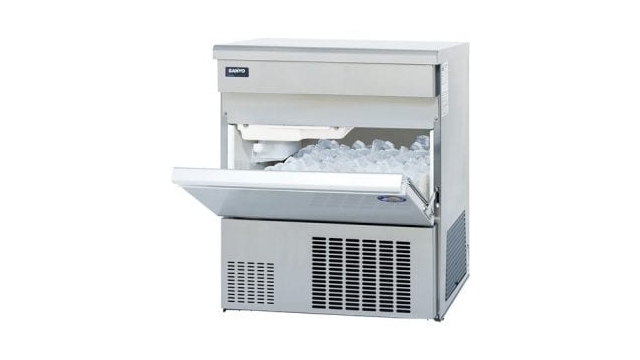 Ice Maker Depot, a nationwide company that sells commercial ice machines based in Virginia, has updated its services to offer affordable leasing options for its commercial ice makers. The business is focused on ensuring its clients find the perfect machine for their specific industry needs.
More information can be found at https://icemakerdepot.com/ice-machine-lease
The company's newly updated ice machine leasing services cater primarily to those in the hotel industry. The experts will help find a machine based on characteristics including their desired innovative features, warranty, capacity, and type.
The company offers a wide range of machines including commercial modular machines, under-counter ice machines, commercial countertop ice dispensers, and combination ice maker machines. They also provide a guide on their website detailing the different types of ice that can be produced and the standard use of each type.
Ice Maker Depot facilitates the process of leasing a commercial ice machine. Clients will pay a low monthly cost and have the option to buy it later on. By leasing, they can try top ice maker brands at an affordable price and with lower risk if the machine doesn't last. The company is currently offering no-cost quotes so clients can compare prices at their convenience.
Leasing a machine will also make it easier to upgrade to a different machine down the line. Clients will avoid spending on costly repairs since the repair fee will already be included in their monthly payments.
Clients will be able to compare prices for various machines to discover savings of up to 25% and will receive no-cost deliveries on top brands including Katom, Manitowoc, Vevor, and Ice-O-Matic. By getting a quote, they will be able to determine which type of machine they need based on how much ice they need to have produced and their available space. Additional details can be found at https://icemakerdepot.com/commercial-ice-makers
Ice Maker Depot's no-cost quotes can be accessed by filling out the form located on the company's website. With information about the hotel's needs, they can determine the most appropriate and affordable match.
A spokesperson for the company said: "For hotel guests, ice is a common need and needs to be accessible. Guests expect to find ice machines on every floor of the hotel, and we help you get the best price on ice machines."
Interested parties can find more information by visiting https://icemakerdepot.com
Ice Maker Depot
Ice Maker Depot
https://icemakerdepot.com/
info@icemakerdepot.com
1229 Chestnut St
Philadelphia
United States
COMTEX_389477991/2764/2021-07-07T13:06:36