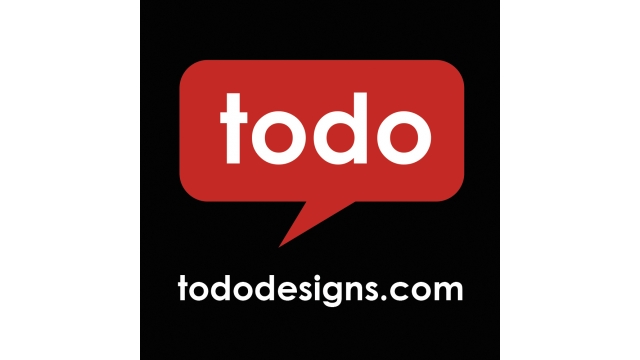 Hull, UK print shop To Do Designs has expanded its range of digital marketing and design services to include promotional video production and animation services. The print and design shop offers website design and hosting alongside all forms of print design services.
Follow the link to see more on the To Do Designs website https://tododesigns.com
The expansion of the web design, video and hosting services follows the successful launch of a new one-way vision vinyl windows graphic printing technique, providing mesh vinyl window coverings for home projects, businesses, and vehicles across Hull and the UK.
Hull has long been one of England's cultural hot-spots, having hosted the City of Culture in 2017, and is now under consideration to be one of Britain's latest freeports. The city's local businesses and highstreets are growing, with economic rejuvenation over the last few years seeing many new restaurants, shops, and events greeting residents and visitors. By expanding digital marketing operations, the designers at To Do Designs are looking to meet the needs of the city and these businesses. The Hull print shop augments its traditional print services with high quality bespoke web design, hosting, and artistic digital graphic design services. The effectiveness of video marketing continues to drive the need for corporate videos to be streamed on social media channels and websites. To Do Designs can produce engaging and informative digitally rendered animations and videos that help businesses generate new leads.
To Do Designs is also equipped to design and print canvases, posters, leaflets, flyers and menus while producing t-shirts and hoodies using studio developed designs tailored to client specifications. To explore the range visit their shop at Chanterlands Avenue or view the online store at https://tododesigns.com/todo-shop
The Northeast England-based graphic designers are open for new clients looking to build, re-design, or update websites and get bespoke digital assets for online marketing campaigns. The local print and design shop in Hull serves local businesses, sports teams, event managers, and individual customers.
To find out more about past projects and other work by To Do Designs visit https://tododesigns.com/print-design-blog
To Do Designs
To Do Designs
https://tododesigns.com
213 Chanterlands Avenue
Hull
United Kingdom
COMTEX_388127957/2764/2021-06-11T04:46:50