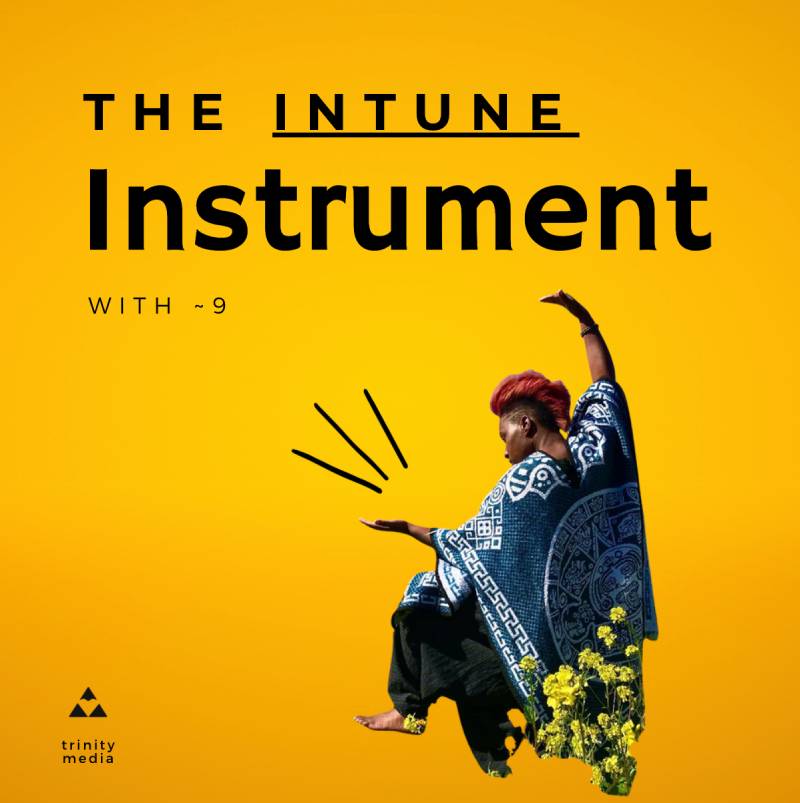 Integrating Music, Marketing, and Manifestation
(Santa Paula, Ca, USA)—The Artist ~9 brings listeners an integrative and inspiring podcast experience with accomplished guests and motivational stories designed to connect you to your untapped potential. The Blueprints to what you are meant to bring into this world are just an attunement away, and The Artist ~9 aims to bridge her listeners to do just that! 
The InTune Instrument Podcast is designed as a sanctuary for herself, guests, and listeners to speak and experience their truths in a safe, nonjudgmental, and potential-enhancing kind of way. ~9 believes that everyone's truths, no matter how different they are, all serve a purpose in a grander scheme that helps unlock different potentials in all of us. She wants a platform that allows for this unlocking to unfold for her listeners to have their own breakthroughs, break their own limiting or harmful belief systems, and ultimately channel the great gifts they are meant to bring into this world. How amazing would it be to live in a world where everyone was doing this?!
~9 works with Trinity Media's Stream2Rebuild Initiative, in which she allots a percentage of funds from her music to fund community betterment programs. Her initial project helped communities in the Ozarks. Her last major campaign helped connect resources across the globe to bring much-needed farming equipment to a little farm town in Biseni, Nigeria. This is just the beginning. 
In 2022, ~9 will be facilitating monthly retreats in California to further help communities in need and propel the awakening paradigm shift the world has been experiencing already. ~9 wants to shift gears from inner healing work to our next-level stage of human evolution: becoming our own InTune instruments, connected to our Higher Selves, our Highest Potential, and the Blueprints to which we are capable and destined to bring into this world. These retreats will include music as medicine and manifestation tools, ayahuasca and other plant medicines as tools for creation, workshops, activities, and ceremonies that connect people to the core of the earth, themselves, and the universe. The human race is SO READY! 
The InTune Instrument Podcast has had such guests as Nicole Perretti from Twin Flame Revolution, Jarred Cattoor (Big Brother, Two Cities One World, Kung Fu Music Lessons), Nate Price, a featured artist on her song Cosmic Rain Dance, Michael Pheonix, a Cryptocurrency expert, Ashley Sanders (Star Madness Radio, Girls Ask Guys Show), and more. Stay tuned for all the inspiring, candid, funny, and thought-provoking episodes to come!
The InTune Instrument podcast is syndicated on all major podcasting platforms and also on the Official Site of The InTune Instrument https://theintuneinstrument.com <<<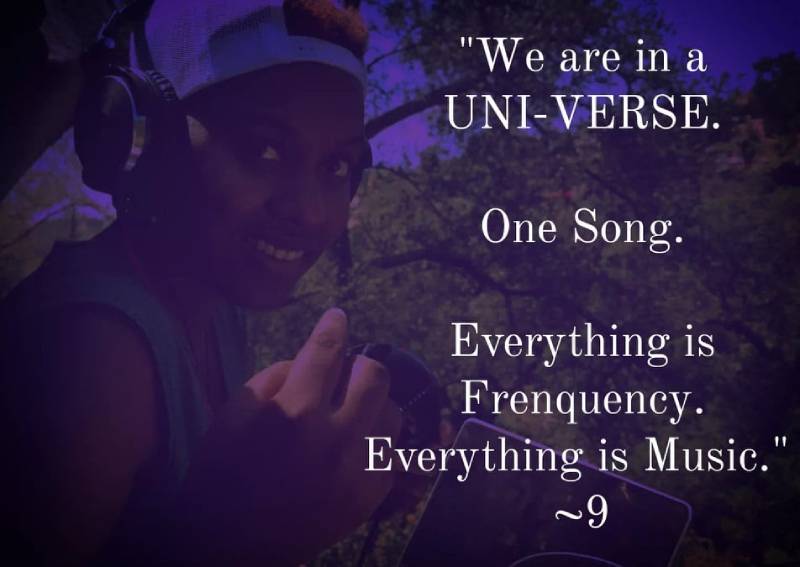 About The Artist ~9
The Artist ~9 is a musician from Atlanta. She first began writing at the age of 9. She started her music career with her brother, ghostwriting for producers and other artists in the Atlanta area. When her brother continued to refuse contract deals with well-known publishers, ~9 realized it was time to go solo. Her experience with the music industry was troubling. Still, it inspired her to pursue creating and marketing music independently, without middlemen taking advantage of artists.
Her path from then on was filled with incredible learning experiences: from being on the Grant Cardone show, Whatever it Takes, where he personally named her "The Samurai," and winning awards for earning $50-60k a month running social media ads; to being on the inside and learning from those who were in Special Forces, government branches, and medicine men from the Native American Church; to selling everything and becoming a nomad for the sake of self-connection.
In her spiritual return to her Self, she realized she had pushed music away. On the journey, however, she gathered all she needed to launch herself into the world authentically. Now she is ready to not only bring forth her music but guide her audience to a deeper connection with music and themselves for the sake of connecting to their highest potential!
"This guest has had a major influence on me…I look forward to listening to a myriad of your different guests cuz from what I've seen… it's…eye-opening. They really do have a different perspective on things…and that's what people can really get from the show…I really love that about the show!" —Ron Kerronian from School for Conquerors. 
If you feel called to be a guest and share your truth, don't hesitate to get in touch with contact@theintuneinstrument.com <<<
The InTune Instrument podcast is syndicated on all major podcasting platforms and also on the Official Site of The InTune Instrument https://theintuneinstrument.com <<<
Original article: https://www.trinitymedianetwork.org/introducing-the-intune-instrument-podcast-with-9