November 3, 2020 Silicon Valley, California, ZEXPRWIRE – Jointer matches CZ's $100M offer to new Binance Smart Chain Community with a welcome bonus of $100 for each new user.
Changpeng Zhao (CZ) sent shockwaves across the crypto industry in September by announcing a $100 million investment fund devoted to projects building on the Binance Smart Chain (BSC). Now, Jointer.io, the world's first commercial real estate-backed DeFi auction, is matching CZ's offer dollar-for-dollar in an effort to bring mass adoption to Binance Smart Chain.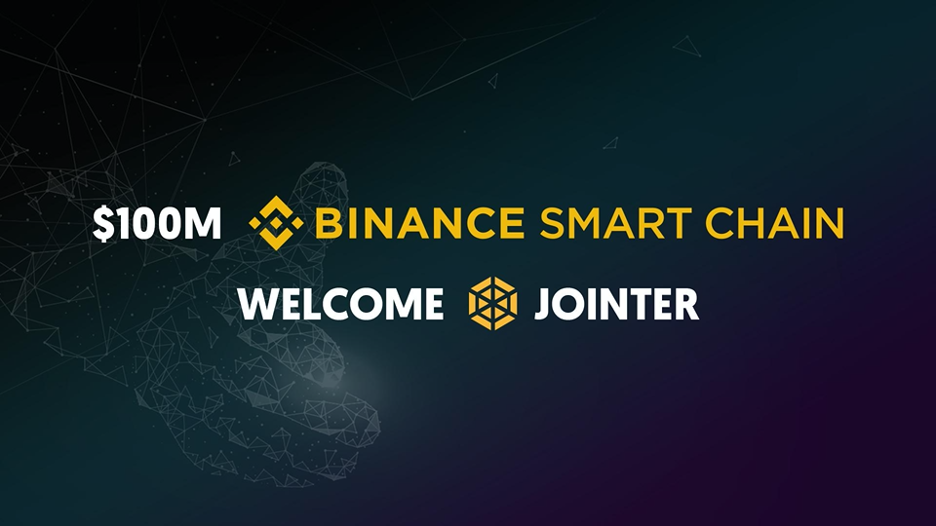 Beginning on Monday, Jointer.io will be offering a $100 million early adopter fund to encourage Ethereum users to try out the BEP20 standard on BSC. To participate in the fund, users must visit the 'Welcome to BSC' page and simply send from the Ethereum network $1 worth of ETH to receive $100 worth of JNTR BEP20 tokens on the Binance Smart Chain. In order to receive the BEP20 tokens, users must become new adopters by adding the BSC network to their MetaMask wallet.
The early adopter fund will be open to the first one million new accounts to join BSC. In exchange, $100 worth of JNTR will be deposited into each wallet. 
Since Sept. 27, JNTR BEP20 tokens have been available for purchase via a DeFi public auction through the Binance Smart Chain. The daily auction's soft launch has already seen the JNTR token appreciate from $0.01 to $0.45. That means a $100 investment on day one has turned into $4,500 in roughly one month. 
"CZ is clearly positioning Binance Smart Chain as the future hub for DeFi and non-custodial trading," says Yoda (Jude) Regev, Jointer.io founder and CEO. "At Jointer, we selected BSC as the exclusive payment method to facilitate the trade of Jointer stocks. Just as CZ is inviting ecosystem developers to the Binance Smart Chain, Jointer is welcoming users to try out the speed and low gas cost of BSC and to see the benefits of JNTR. And we will give away $100 million to demonstrate its utility." 
Jointer has already created a slippage-free, cross-chain operation with its JNTR bridge tokens between the Ethereum ERC20 standard and the Binance Smart Chain BEP20 standard. Through Jointer SpartSwap, users can swap an ERC20 token from Ethereum to BSC through JNTR/e or JNTR/b. This one-to-one swap can be done instantly with one click and zero fees on top of gas.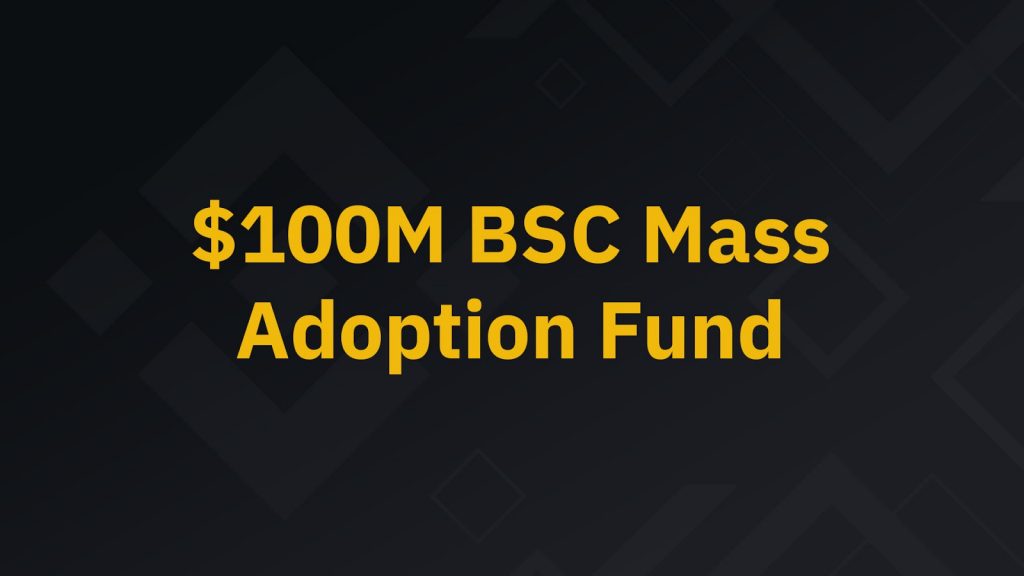 Binance Smart Chain launched Sept. 1 as a layer two scalability solution in an effort to bridge centralized exchanges with DeFi. Building on Binance Smart Chain will allow ecosystem developers to benefit from Binance's massive user base and launch smart contracts at a fraction of Ethereum's cost. 
CZ's $100 million investment fund is primarily geared towards early-stage startups, with additional funding possibly earmarked for existing investment channels. A portion of the funds will also be used to boost liquidity for early-stage projects that meet Binance's compliance framework. 
Jointer.io is also aiming to boost the adoption of Binance Smart Chain but at the individual user level while also encouraging long-term holding. By welcoming new adaptors to BSC, users will be able to benefit from Jointer's syndication economy through the ever-appreciating JNTR token. 
Access the $100M fund and learn the rules for your $100 at Jointer.io and follow us on social media.
About Jointer
Jointer.io is a decentralized financial (DeFi) and property technology (PropTech) based on a Decentralized Autonomous Organization (DAO) with a combined $400B+ market cap worth of team experience remotely based in Silicon Valley, CA and Tel Aviv, Israel. Jointer is a multi-award winning company, including a $1,000,000 "Best Startup in the World" prize in 2018 during a worldwide competition between 4,000 startups and 196 countries, winner of the Disruptive Startup Award at Stanford University in 2019 by a panel of Google, SoftBank, Bain Capital, Thomson Reuters, Stanford Angels, BMW, Andreessen, NEA, and other top VC Funds, first place for the Disruptor Daily "Blockchain in Real Estate" Disruptor Award, and the most promising venture from the Carnegie Mellon University US-China Innovation and Entrepreneurship Association. For more information, visit Jointer.io
Twitter: https://twitter.com/DeFiAuctions
Facebook: https://www.facebook.com/groups/jointer.io/
LinkedIn: https://www.linkedin.com/groups/79765/
Auction: https://jointer.io
The post Jointer.io Matches Binance & CZ's $100 Million Challenge With Early Adopter Fund appeared first on Zex PR Wire.