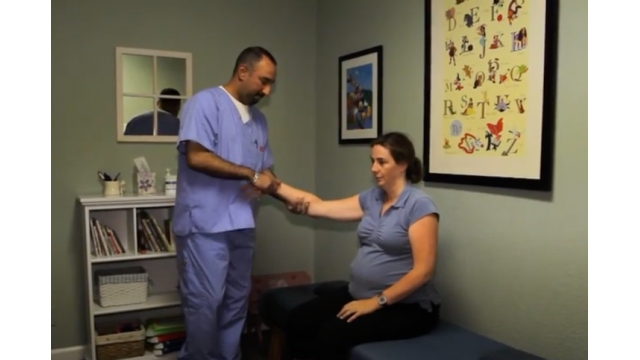 Springtown Chiropractic & Wellness Center in Livermore, CA, has announced the expansion of its prenatal care treatment programs designed to help women manage the pain and discomfort during pregnancy.
More details can be found at https://www.springtownchiropractic.com
The announcement will be of interest to women seeking safe, drug-free treatments to alleviate back and hip pain, treat misalignments and support spinal health during pregnancy.
Chiropractic care can also help with other pregnancy-related issues such as sciatica, leg cramps, and constipation. In addition, prenatal care adjustments have also been shown to be effective at improving the individual's everyday experience of pregnancy as well as helping with difficulties during labor.
Springtown Chiropractic & Wellness Center's prenatal care treatment programs are provided by Dr. Jag Dhesi, who uses a "whole person approach" in his treatment programs. This approach looks for underlying causes for pain and discomfort, which may or may not be causing symptoms at the time. All of Dr. Dhesi's prenatal care treatments have been carefully adapted to accommodate the individual needs of mother and child.
As well as being a licensed chiropractor in Livermore, Dr. Dhesi is a State of California appointed Qualified Medical Evaluator and Certified Industrial Disability Examiner. He is also proud of the fact that Springtown Chiropractic & Wellness Center is the only Diamond Certified Chiropractic & Wellness Center in the Bay Area.
Dr. Dhesi's experience in helping clients deal with lower back pain and improve their general well-being has been documented across a wide range of publications. More details about his approach and other services, which include massage therapy, nutritional counseling, spinal and postural screenings, and lifestyle coaching, can be found at https://www.wboc.com/story/43685029/livermore-ca-chronic-lower-back-pain-chiropractic-treatment-services-launched
A spokesperson for the center said, "Pregnancy should be a joyful time for mothers. However, the impact carrying a baby can have on a women's body can cause problems with their spinal health, which can lead to discomfort and pain during and after pregnancy. Therefore, we provide specialist and personalized care throughout pregnancy and beyond to provide back pain relief and manage any general discomfort experienced."
More details at Springtown Chiropractic & Wellness Center's prenatal care treatment services in Livermore, CA is available at https://www.springtownchiropractic.com
Springtown Chiropractic & Wellness Center
Springtown Chiropractic & Wellness Center
https://www.springtownchiropractic.com
+1-925-606-6373
947 Bluebell Drive
Livermore
United States

COMTEX_389881529/2764/2021-07-15T19:06:23