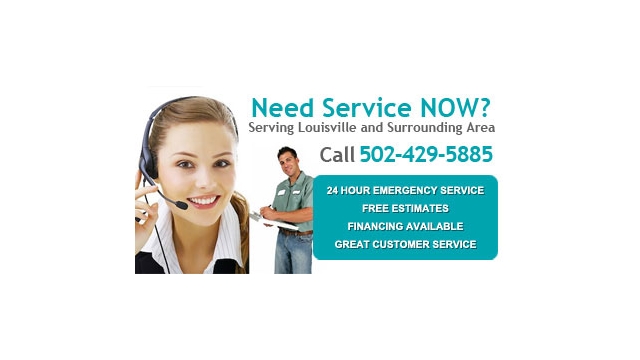 Louisville, Kentucky HVAC contractor D&M Service Company, Inc has launched an update to its range of furnace repair, inspection, and maintenance services. The company offers 24/7 emergency furnace repair for local homeowners, businesses, and industrial clients in the entire Louisville area.
More details are available at https://louisvillehvacdm.com/furnace-repair
The update is part of the company's ongoing efforts to become the cooling and heating service provider of choice for Louisville residents. Its services focus on providing clients with prompt, high-quality, and round-the-clock furnace repair.
While nobody can eliminate the chances of their heating units breaking down unexpectedly, regular inspection and maintenance will go a long way to ensure they can get a full life of service from their equipment.
The Louisville furnace repair experts provide professional pre-season servicing, helping clients prepare their heating unit to operate throughout the cold months reliably.
Skilled technicians from D&M Service Company will typically inspect the client's unit to identify any worn parts that need replacing. They will also take the time to clean dust and grime build-up from the components as well as replace damaged filters if required. In addition to this, the team will check and calibrate the heating system for the most optimal, efficient operation.
No matter the make, model and year of the heating unit, the knowledgeable HVAC technicians have the skills to repair the equipment.
Clients can expect the highest quality of service from the team. Their services are backed by a 100 percent customer satisfaction guarantee. If the client is not satisfied the first time, the team will come back to resolve the issue at no extra cost to the client.
D&M Service Company is a family-owned and operated business, serving the entire Louisville area for over 65 years. Their team comprises certified technicians with years of experience providing clients with top-quality air conditioning and heating solutions.
A satisfied client said: "I've tried several contractors for HVAC for my personal and rental properties. No one has been as reliable, fair, and trustworthy as D&M. They are by far the best HVAC guys I've had the pleasure to work with. I hope to use them for many years."
Interested parties can call +1-502-429-5885 to request no-cost estimates or visit https://louisvillehvacdm.com to learn more.
D&M Service Company, Inc
D&M Service Company, Inc
http://louisvillehvacdm.com
+1-502-429-5885
11152 Ballardsville Rd.
Louisville
United States
COMTEX_389283995/2764/2021-07-03T04:24:31