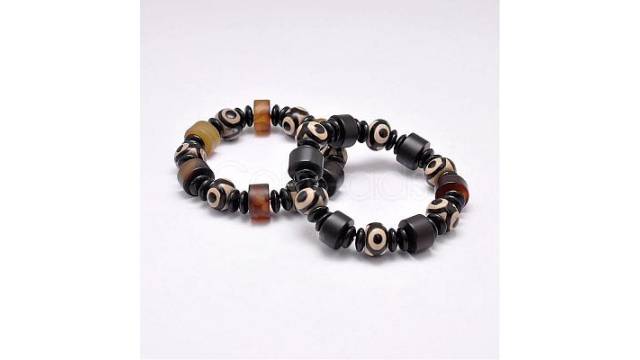 AdGard Fashions International has announced the launch of a new range of magnetic bracelets. The online store offers customers stylish ethnic fashion and home decor products that they can purchase from the comfort of their own homes.
For more information, interested parties can visit: https://adgardfashions.com/collections/women/products/ankara-fabric-bracelets
The newly launched range of Ankara Fabric Magnetic Bracelets is available in eight different vibrant fabric patterns. The statement wristwear has been designed to add a pop of color to any outfit.
Each product is crafted from 100% cotton material, which is non-reactive to sensitive skin. They also feature a gold-toned magnetic closure clasp, which is easy to open and close.
The bracelets measure ten inches around the wrist, and are an elegant, eye-catching accessory that can be worn for any occasion. Customers can also find clutch bags, post earrings, and necklaces in matching materials in the store.
Other bracelets available in the store include their Unisex Bead Bracelets. This range of options features colorful glass trade beads on an elasticated band, which expands to most wrist sizes.
Each bracelet is completely unique and comes in a range of colors and shapes. Customers can browse the full range to find their ideal style, whether for work or leisure.
More information can be found at: https://adgardfashions.com/collections/fabrics/products/bead-bracelet
Also available is a selection of Natural Agate Beaded bracelets for women. The natural stone beads measure nine millimeters and come in olive, blue, purple and peach tones.
The online retailer provides customers with a choice of unique and authentic ethnic products for men, women, and children. The premium quality items include clothing, fashion accessories, face masks, and home decor pieces.
AdGard Fashions International was founded by Christina Adenaike Gardiner, who has said of their service: "Our mission is to make everyone look and feel beautiful in the style that fits them best from head to toe at affordable prices."
Those wishing to find out more about AdGard Fashions International can contact them at: 267-571-1499. They can also visit the website here: https://adgardfashions.com
AdGard Fashions International
AdGard Fashions International
https://adgardfashions.com
adgardfashions@yahoo.com
+1-267-571-1499
1017 North 64th Street
Philadelphia
United States
COMTEX_389746097/2764/2021-07-13T13:33:25