Block Chain commercial application has always been the most concerned hot spot, but also MKEcoin future vision, block chain technology and value Internet combination, one of the most imaginative industries. MKEcoin has been committed to the development of commercial block chain technology, with sub-chain technology based on CryptoNote protocol, to provide more efficient enterprise asset digitization and circulation solutions and R & D services for global enterprises. Accelerate the process of global asset digitization.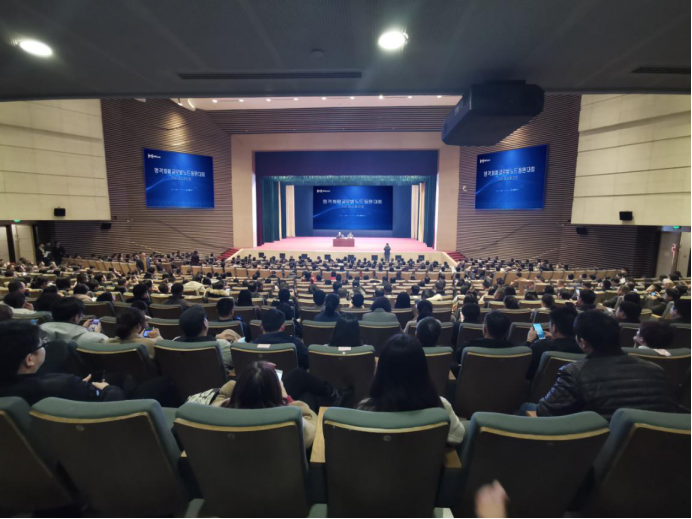 12 December 2020, MKEcoin Global Node Mobilization Conference, Jeju Island, Korea, MKEcoin node communities from around the world, MKEcoin strategic partners, blockchain businesses, The mobilization conference also invited 임명환, president of the Korea Block chain Research and Education Institute (KBCI ), Asia Block chain Foundation (ABF), Jointly study and explore the transformation and upgrading technology of MKEcoin block chain to entity commerce and MKEcoin the statistics of global nodes.
 임명환, president of the Korean Block Chain of Institute (KBCI), delivered an opening speech at the meeting. Addressing the rigid demand of target users is the most essential starting point of tuyere industry. The empowerment of block chain can make people feel the convenience of science and technology. Under the encouragement of top-level technology, block chain will affect all aspects of our life. MKecoin sub-chain technology is indeed a more advanced technology application. I think MKecoin is expected to become a representative of commercial block chain technology.
On behalf of commercial block chain technology, MKE technical team representative Aria Lorence explained the application of MKEcoin sub-chain technology on the spot. He pointed out that sub-chain technology is one of the core technologies of MKEcoin. It plays an important role in commercial application. The MKEcoin will develop high performance intelligent contract technology for commercial applications one after another. According to the different needs of enterprises, it will design and build intelligent contract DAPP applications in depth to meet the digital needs of commercial applications.
The meeting entered the global node mobilization link, the conference scene atmosphere is extremely warm, the global big MKE community node has launched the thorough discussion on the MKEcoin technology, the ecology, the application and so on aspect, the question-and-answer exchange link has lasted for more than an hour, enough to see everybody to this mobilization conference attention, the MKEcoin ecology development can not be separated from each constructor's support and the promotion, relies on the MKE ecology perfect economic system, the small individual strength can become the huge consensus strength, promotes the MKEcoin ecology prosperity, creates the thousand times value MKEcoin.
Lastly, the MKEcoin global node mobilization conference has also attracted great popularity in the industry. The Korean industry is optimistic about the MKEcoin commercial block chain technology potential and market prospects, and said at the scene that it wants to reach strategic cooperation. Willing to build commercial block chain technology industry ecology with MKEcoin, about the future development of MKEcoin, let us wait and see!