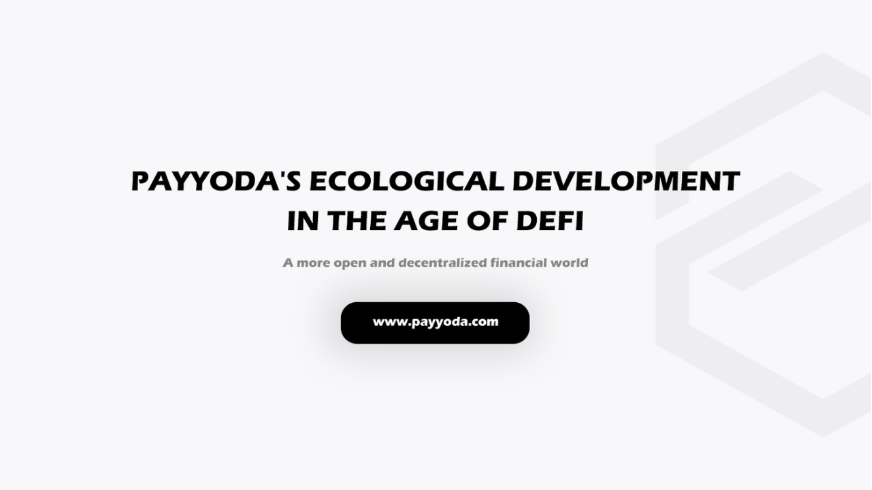 Blockchain has become an independent world. Here, innovation seems limitless. DeFi has become the center of this world. It has many applications, and it pursues the reform of the existing financial structure. But it's a long way to reach this.
For example, DeFi focus on the application of Blockchain or cryptocurrency instead of traditional financial services to meet the development needs of society. The advantage fields are numerous, like Decentralized exchanges, insurance companies, currency markets, and liquidity mining.
to improve the using experience, PayYoda will not stop its exploration of decentralization.
PayYoda DAO community governance fund
PayYoda received an initial strategic investment of US$15 million from DTOGT Capital to jointly build the PayYoda DAO Community Governance Fund and help the ecological construction of PayYoda. PayYoda will extend the construction of a DAO community governance fund for the purpose of ecological incentives/return to the users of the co-governance community. In the follow-up, all product revenues under the PayYoda ecosystem will have 50% of the profit go into the PayYoda DAO Community Governance Fund, which will be used to continuously encourage/repay community users and allow users to obtain exclusive co-governance rights to participate in the PayYoda ecosystem. In the future, users with HYOT can obtain the right to vote in the PayYoda co-governance ecosystem in the future.
PayYoda multi-chain aggregation
In order to achieve an efficient link between users, assets and decentralized applications, lower the barriers to application landing and growth, and allow users and developers to enjoy an efficient and low-cost on-chain aggregation experience, PayYoda will integrate the advantages of existing mainstream wallets through DeFi segment HYOT's traffic aggregation empowers, develops and builds an ecological landing application with multi-chain aggregation as the core, brings stable, convenient, and high-quality on-chain aggregation services to PayYoda ecological users, and promotes the healthy development of PayYoda's ecology.
The aggregation application can be imported from multiple wallets, supports multiple terminals (IOS/Android), and supports multiple public chain assets (BTC, ETH, TRX, HECO, OKCHAIN, BSC); supports multiple third-party DApps, DeFi aggregation application modules (multiple aggregation Chain DEX, enjoy the latest user experience and technological innovation); it also has functions such as market display, flash exchange function, financial lending, and batch transfer.
The basic wallet application of PayYoda has been open to experience at 22:00 on April 20 (UTC-5), and users are welcome to participate in the experience.
Cooperation in the global market
PayYoda will carry out in-depth cooperation in the global market around blockchain resource sharing, community building, application landing, and traffic expansion. By integrating the advantages of all parties, information advantages, service advantages, and technological advantages, PayYoda will carry out close cooperation and deepen consensus, promote the implementation of PayYoda ecological application, and jointly promote the prosperity and development of the blockchain industry.
PayYoda's goal
As the underlying blockchain protocol is refined and the concept of autonomous communities evolves, PayYoda's goal is to develop its ecological technology into not only a fully distributed open financial sharing protocol, but also a commercially developed distributed co-governance community with open governance and self-evolving ecology. PayYoda's goal is never an overnight process, nor a distant skyscraper. The PayYoda ecology will achieve practical operational goals by landing scenarios of diversified digital assets, and gradually complete the final form of PayYoda – a more open and decentralized financial world.