Bixby, OK– HoldFast Gear commits to outfit the outdoor photographer by making products that look and perform as proposed. For the lovers of the Moneymaker camera strap, the most popular range ofartisan leather goods by HoldFast Gear, the company offers three sizes, Large (height of 6'3), Medium (height 5'8 – 6'2′), and Small (height of 5'7 and below). Besides the Moneymaker, the company also sells Sightseer, Explorer, Roamographer, Ranger Pet, The Western, and Vegan product collections. HoldFast Gear has dealers and partners worldwide.
HoldFast Gear was a business idea born from adventure. Matthew Swaggart founded the company at a time when he was experiencing a creative reinvention that inspired him to hold onto the fundamental values of taste, logic, and faith. In his intimations, Matthew believes everybody should be compelled to Go, Make Mistakes, Forgive, Learn and Capture History. He has his family to thank for standing and believing in him.
HoldFast Gear is making a considerable effort to equip professional and enthusiast photographers with a fitting harness. Its high-quality camera straps are loaded with great security features such as a mounting screw and sailboat clip. Products such as caps and the vegan-leather Money Maker camera strap are on the list of quality non-leather products. Their wide-ranging products are designed and assembled by experienced handcrafters in Oklahoma, the American heartland. The Moneymaker camera strap can be used for fashion, portrait, sports, conflict story, and safari photographers.
Leather products offered by HoldFast Gear are made from high-grade leather for enhanced functionality and durability. The non-leather products come with a one-year product warranty. To make a purchase,go to HoldFast Gearwebsite. Customers can track purchases using the assigned product tracking number. The Order Fulfillments team works around the clock to assist customers with issues concerning shipping and tracking. Two-day shipping is available via FedEx and USPS. International shipments go through FedEx and USPS.
The HoldFast Gear fast-selling, luxury, weathered, multi-camera strap features premium quality leather, safety straps, and metal d-rings, among other accompaniments. It offers a practical harness to secure the camera, thereby making it accessible and comfortable for the user. The company's dealers are spread out in countries such as Finland, Australia, China, South Africa, Switzerland. The four dealers in the USA are Pictureline, B&H Photo & Video, Adorama, and Ritz Camera. Partners working with HoldFast Gear to scale operations worldwide include Flo Agency, Lens Pro, Renaissance, and Artisan Obscura.
HoldFast Gear is located in Bixby, Oklahoma, US. The superior-styled products made by HoldFast Gear are 100% American-made and ship to over 40 countries. Payment options include Shop Pay, PayPal, Apple Pay, and all major credit cards.
Media Contact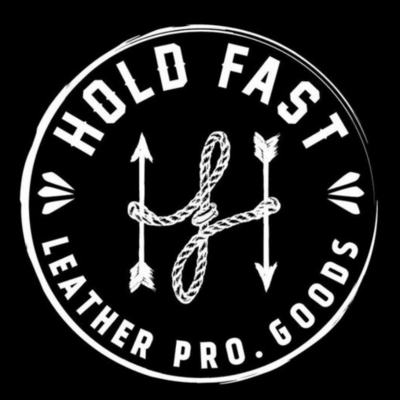 Company Name
HoldFast Gear
Contact Name
Matthew Swaggert
Address
8 W Dawes Ave
City
Bixby
State
Oklahoma
Country
United States
Website
https://holdfastgear.com/
COMTEX_390506212/2737/2021-07-27T09:02:02