Wichita, KS – Meschke Orthodontics – Wichita Bright Smiles is Wichita's most comprehensive orthodontic practice, KS. Members of the community who have problems with their teeth or those who wish to enjoy the advantages of straight teeth are welcome to visit the orthodontic practice to take advantage of their free consultation service.
The orthodontists at Meschke Orthodontics – Wichita Bright Smiles focus on working with each patient to understand their oral health needs and challenges better. Through the free dental consultation service, patients will have access to experienced orthodontists to share their complaints and orthodontic difficulties.
At Meschke Orthodontics – Wichita Bright Smiles, patients will have access to personalized care and treatment service to address their specific orthodontic needs. The dental team at the orthodontic practice will make sure that patients enjoy a range of solutions that they can choose from to address their dental needs. Whether the patient suffers from crowded teeth, malocclusions, underbites, overbites, crossbites, or other orthodontic problems, the Orthodontist at this practice will offer solutions to choose from.
Describing what sets Meschke Orthodontics – Wichita Bright Smiles apart, the lead orthodontist at the dental office said: "We proudly specialize in the treatment of children and teens but welcome all ages. This methodology allows us to create an environment that is kid-friendly and more fun! Most importantly, it allows us to concentrate on our continuing education in orthodontics for growing children. In addition, we feature a comprehensive set of orthodontic treatment options, from traditional to revolutionary new technology!"
Patients will have access to a range of orthodontic solutions, including Invisalign aligners. Invisalign aligners are perfect for patients of all ages and help them to prevent the common hassles associated with traditional metal braces. With the Invisalign aligners, patients will have access to removable aligners that can be cleaned to promote oral health and hygiene. In addition to this, the Invisalign aligners are clear and made from plastic, making them less obvious when the patient wears them. Other than Invisalign aligners for teens and adults, the Wichita orthodontist also offers other types of brace options for patients to choose from.
Patients can choose ceramic braces that move the teeth just as effectively as the traditional metal braces. However, patients will enjoy the clear and less noticeable advantages similar to the Invisalign aligners with the ceramic braces.
Get started today by visiting the Wichita orthodontists at Meschke Orthodontics – Wichita Bright Smiles. The orthodontic office is located at 1919 N Maize Rd, Wichita, KS, 67212. They can be reached via phone at 316-722-0257 or visit their website.
Media Contact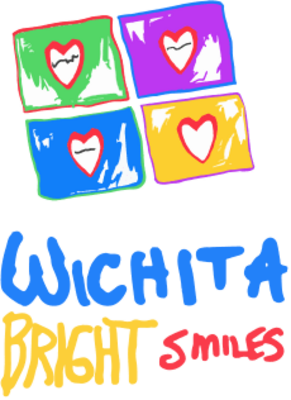 Company Name
Meschke Orthodontics – Wichita Bright Smiles
Contact Name
Dr. John Meschke
Phone
316-722-0257
Address
1919 N Maize Rd
City
Wichita
State
KS
Country
United States
Website
https://www.meschkesmiles.com/
COMTEX_389686457/2737/2021-07-12T09:01:10