The concept of smart contract was put forward as early as 1994, but it has not been applied in the real industry because of the lack of trusted execution environment and system at that time.
When Bitcoin was born in 2009, Bitcoin transactions had simple, executable scripts and simple logics. It is gradually realized that the underlying technology of Blockchain can naturally provide a credible execution environment for smart contracts, but Bitcoin's support for smart contracts is only at the level of simple scripts, without Turing completeness or implementation of complex logic. Therefore, Bitcoin scripts only kick off the development of applications based on smart contracts.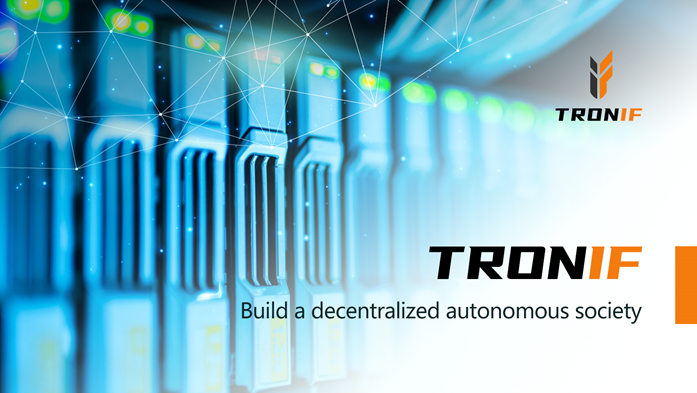 With the appearance of Ethereum, smart contracts have been applied from a simple experiment. For a mature Blockchain technology system, smart contract is a very important technical feature, and one of the main reasons why Blockchain can be called subversive technology. TRON IF, as a pioneer in Blockchain industry, tries to popularize the application of smart contracts and create a decentralized benchmark.
Tron IF (Tron International Fund) is a smart contract developed by US MX Group. The system code is written on the public chain of Blockchain. Once the code is executed, it cannot be tampered with or closed. There is no manual intervention during the period.
Blockchain provides a trustworthy execution environment for smart contract, and smart contract is the extensive application of Blockchain technology. Open-source code may be selected to deploy contracts using smart contracts on the Ethereum. This means that everyone can know the content and function of the contract that cannot be modified.
Tron IF smart contracts are open source and traceable on the chain. The contract provides all the energy costs for contract transfer to implement a smart contract without back door. Tron IF will completely avoid the project risks of closure network, running away and money encirclement, and break the pattern of traditional traders. In addition, all capital data are open and transparent, and can also be withdrawn on the chain. Tron IF is committed to create a transparent, trap-free, fair, low-threshold and low-risk business environment for global users.
With the continuous update of Blockchain technology and the continuous iterations of people's cognition, governments and enterprises have noticed the great potential and value of Blockchain in the fields of value transmission and information transmission. Tron IF will grasp the trend of Blockchain wealth and create a secure, transparent and reliable trading model based on smart contracts.
Tron IF will accompany you. A new experience starts from now on.