Melbourne, Australia – Valuations VIC offers property valuations for residential and commercial property owners. The company also provides general consultancies to clients, especially regarding pricing properties for purchase or sale. Besides being in business for more than two decades, it only hires professionals from the Australian Property Institute for quality and professional purposes.
Since property valuation is one of the critical requirements in an investment portfolio, the company offers different services to clients in Melbourne. Whether a client wants a valuation report for a commercial or residential property, Valuations VIC evaluates it and submits a report per the relevant guidelines, specifically the Australian Property Institute.
Thanks to the company's experienced valuers and associates, it takes 48 hours to complete the process in most cases. Also, the property valuers understand the finer details in every part of Melbourne. Their understanding of the property market makes it easier for them to complete the report in the shortest time possible and, more importantly, give the client the best valuation based on the property market at that particular time.
If the client is uncertain about some details in the valuation report or needs more information on certain details concerning property valuation, they can talk to the associates. Besides explaining intricate details in the report, the company's associates give consultancy services based on the realities in the property market. Also, the consultancy services help in saving thousands of dollars as the client understands the property market better, making them wiser in either selling or buying property.
In addition to the report being per the Australian Property Institute, it meets all the set thresholds by other relevant authorities. For example, the report meets all the family law and market valuation procedures. Also, the client can use the report for all the transactions. Also, it is a recognizable document in Melbourne by the government laws governing real estate and properties.
To give clients the best services, the Valuations VIC – Property Valuation Melbourne has qualified and registered valuers. They are registered with the Australian Property Institute (API). Also, the company takes its associates through rigorous training to match their skills with new trends in the valuation market. So, each decision made by the valuers is correct and consistent with the best practices in the niche.
Valuation VIC also customizes the services for the clients. Whether the client wants to know the current market value of a property or the valuation was ordered by the family law court, the company handles each case differently. Besides giving the client the best service possible, the approach is one of its fundamental values as a leading Australian valuation company.
To talk to a professional regarding any service offered by Valuations VIC, interested clients can speak to a representative through (03) 9021 2009. Also, they can reach the company via email at valuers@valuationsvic.com.au. The offices are located at 20 Bennetts Lane, Melbourne, VIC, 3000. Visit the company's website for more information.
Media Contact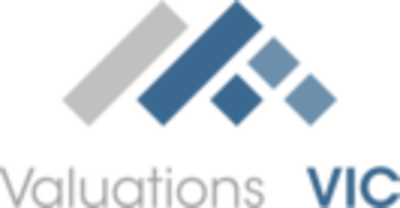 Company Name
Valuations VIC
Contact Name
Andrew Matherson
Phone
(03) 9021 2009
Address
20 Bennetts Lane
City
Melbourne
State
VIC
Country
Australia
Website
https://www.valuationsvic.com.au/
COMTEX_390659854/2737/2021-07-30T09:01:11