Huntington Beach, California, Oct 16, 2020, ZEXPRWIRE,
Jeench is a mobile application and software platform that allows users to have anything delivered to their doorstep. You wished for it, Jeench provides it.
Yes, anything you can imagine and possibly buy from a local store can now get delivered to your doorstep through Jeench.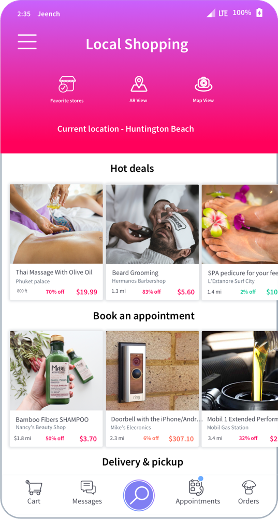 Jeench is a decentralized system based on sales, logistics, and consumers. It solves the entire software and logistic issues for businesses and consumers with the mobile app—All-in-one delivery driver service to shop smarter.
Tim Khabibullin, the founder and CEO of Jeench, was born in Russia and had two businesses before Jeench. He ventured into entrepreneurship in 2008 while studying informatics and architecture at the Ural State University of Architecture and Art.
He has something critical to say about logistics problems in the current e-commerce industry –
"The three most significant problems are sales, logistics, and consumers. We would like to create a company for everyone globally and change crucial sales, logistics, and consumer problems. "
"For sales, the systems that many companies use to sell products right now are outdated, difficult to use, and have a laundry list of things to optimize. The pandemic has shown how weak these sales platforms are."
Jeench handles all delivery costs after the transaction costs, so businesses don't have to worry about it. Local stores and businesses can list their products and services on the app, and customers can purchase their services within the Jeench application.
Here's how Jeench performs better in these categories than its competitors –
For Local Stores and Businesses:
Jeench makes life easier for business owners in the following ways –
Sell products and services to local customers
Manage orders and appointments
Jeench's local drivers will deliver your customer's purchase.
Many deliveries and sales platforms only work for one industry. For example, Postmates only delivers food. Instacart is for groceries. Jeench makes it possible for small stores and service providers like general stores and salons, couriers, barbers, and all other professionals and businesses to be accessible to their customers even from a remote location.
For Drivers:
Other companies in the delivery sector have one major flaw – they treat their workers as contractors, not employees. This factor has led to a backlash of companies such as Uber and Lyft. And it is because their platforms were never built to have their workers as employees. Jeench allows workers to have benefits and paid leave time, as any employee should.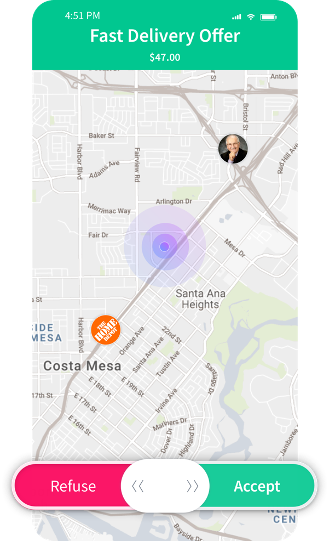 For Consumers:
Here's how Jeench makes all the difference to your shopping experience –
If you buy a product, Jeench drivers will pick up the product and deliver it to your doorstep.
If you buy a service, Jeench drivers will pick you up and take you to your appointment. Customers can order a ride to any store they want to reach. For example, Jeench brings customers to their office and back home, similar to Uber.
You only need to open one app to get anything. There is no need to have multiple apps for different products you want to be delivered. Jeench is a "one-stop-shop" for any product or service you are looking for on a localized or national level.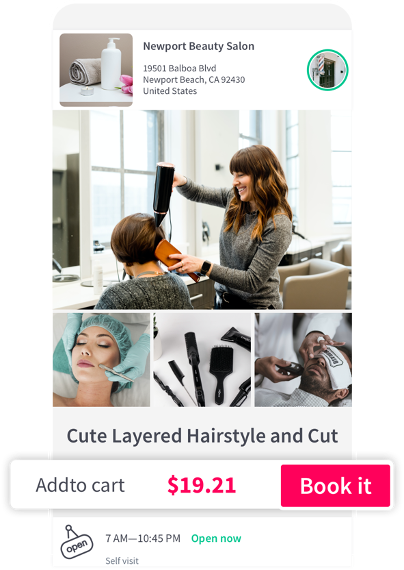 Tim was more than happy to share his journey with us –
"When I moved to the United States, my partner Dmitry Losh and I were already building our website for everyone: for sellers, logistics, and consumers. It took about two years before we got our first investments of $200K from an angel.
I lived in the car, and I didn't spend money on myself because I wanted to build mobile apps in the era of mobile apps. We had no idea how it would work, but we did it for three years.
Now we have the most modern, easy app that solves three crucial problems of three audiences.
I put together a team. I was lucky that our group included very reliable and ideological people. "
To learn more about Jeench and its services, click here. Join the conversation on social media by following Jeench on Linkedin.
The Jeench app is available on Apple Store and Play Market.
About The Company: Jeench is an e-commerce marketplace connecting local buyers with local couriers and local merchants by offering goods and services. It essentially helps shoppers and buyers order discounted products from local stores​ and setting up and getting to appointments.
About the Founder: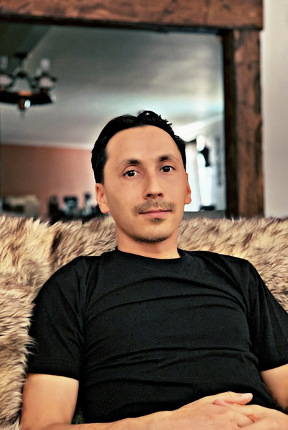 Tim studied Informatics and Architecture at the Ural State University of Architecture and Art.
He started his first business in 2008 while studying. The company was solving one of the crucial Russian problems – everyday pairs of socks.
His other business was a hair salon. Tim built and scaled both the companies and realized the need for a better solution for delivering products and services to the end-users. Hence, Jeench was born.
Media Contact –
Contact Name – Tim Khabibullin
Organization – Jeench
Phone Number – (650) 714-0906
Email – tim@jeench.com
Location – 19881 Brookhurst st C213, Huntington Beach, CA 92646
The post Your Postmates For Everything: Jeench is The Next Generation E-Commerce Marketplace And Much More appeared first on Zex PR Wire.