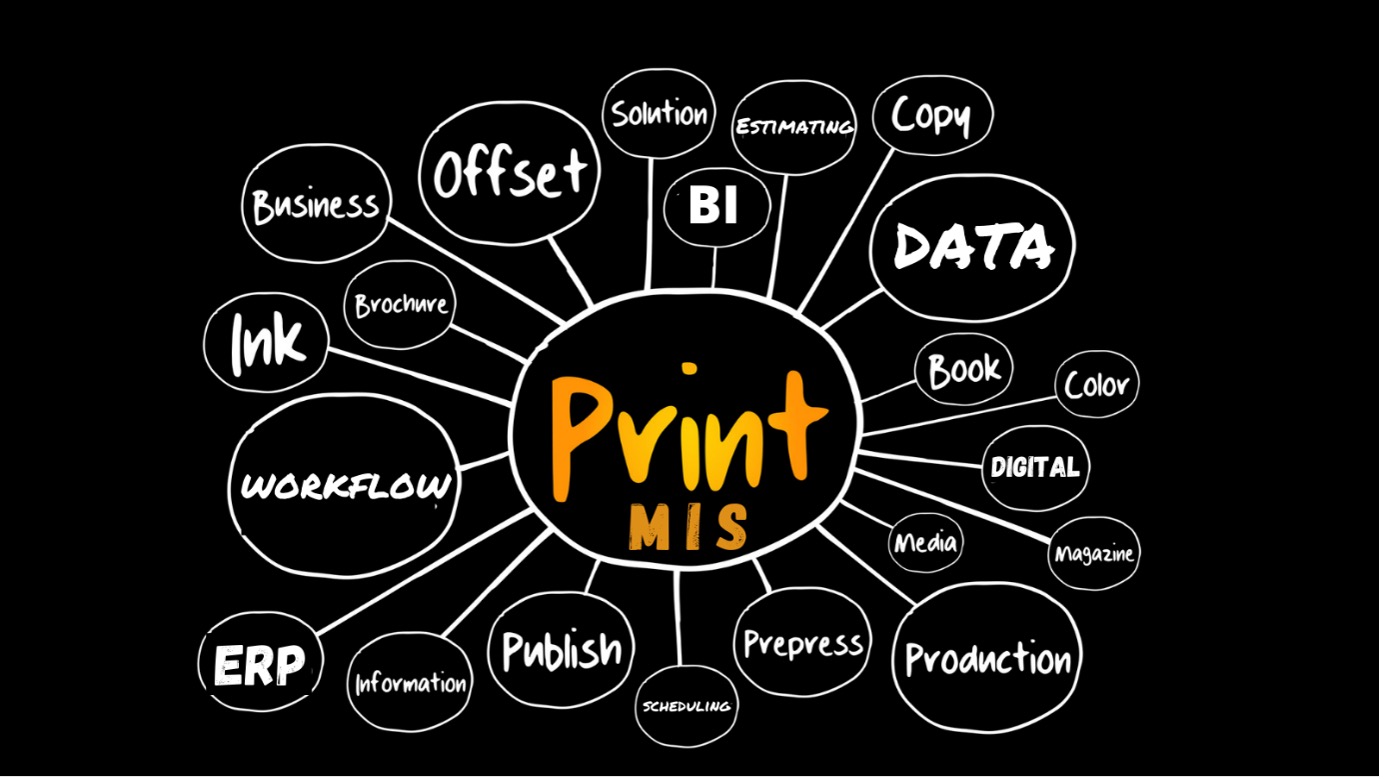 Any company involved in the printing industry has to be flexible enough to keep up with changing industry technology and increasingly demanding customer expectations. Unfortunately, many printers find themselves with manual processes, bottlenecks in critical areas and data inaccuracies that put a strain on business and production processes and a drag on profits. In addition, losing any amount of time can prevent a printing company from taking advantage of new opportunities in the market.
The answer is simple. Deploying a comprehensive print MIS, like HiFlow, can grow revenue for print service providers and produce a quick ROI for your investment in the software system. Print Management Information Systems (MIS) integrate all of the disparate systems in a printing company – from front end processes like estimating, accounting and pre-press to the entire production process. All of this ensures that your business has timely estimates, efficient workflows, optimized production, real time reporting and insight into profit margins.
How does HiFlow print MIS benefit a business?
It's Module-based
Buy the whole integrated system or just the module you need we will install and make it work with all your existing systems.
You can Customize it to fit YOUR business
We can integrate any or all modules into your existing structure. Or, let our developers write a completely customized system exclusively for your unique company structure.
It's Complex and Powerful
Let HiFlow tackle the tough jobs. The ones you lose sleep over. Same goes for complicated inventory, or multiple short runs? Come on. Challenge us.
With one central database, it's truth driven
Imagine actually watching how your plant runs with our visible workflow. Attack errors and problems AS THEY OCCUR. Be informed about issues with HiFlow's alerts and messaging system.
Insights galore from robust BI features
Any report you can think of – from sales, production to CSR, equipment, employee performance– can be obtained through the analytics module.
Our systems help labels and packaging producers function more effectively at every stage—from sales and estimating, graphic design, and CSR, to scheduling and production, logistics, warehousing, and quality control. Communication between departments is highly improved, and the flow of job tickets and technical communication is standardized for every job. Employees can perform their tasks anywhere and at any time on mobile or tablet devices allowing greater freedom and flexibility. Tasks and machines can be viewed in real time; our software features are visible and easy for employees to interact with and use.
Key Components of a Print MIS
Estimating
Production Planning
Scheduling
Warehouse
Production Management
Business Intelligence
Manufacturing Execution
Financial Management
Alerts
Document Management
Purchasing & Invoicing
Quality Control
Sales & Customer Management
HiFlow provides flexible software business management solutions to help commercial producers operate more efficiently and profitably. We have a history of success built on more than twenty years of helping our customers grow their businesses around the globe, integrating with other software systems, implementing automation strategies, and providing customized solutions for our clients. Our customer base internationally is over 100 packaging and commercial print companies.
We deliver a complete range of services for our clients: a leading edge MIS system, system integration services to ensure seamless operations, and consultative services for utilizing technology to drive efficiency, build scale, and improve profitability. We offer our clients a team of developers that will customize our MIS to fit their unique needs.
Our approach is consultative: we do extensive examinations of existing systems, produce a workflow study and ROI evaluation to show actual metrics on how a company can increase its profitability by using HiFlow. Find out more about HiFlow Solutions today.