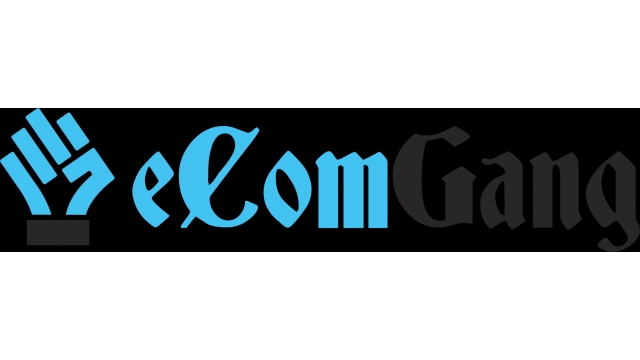 USA – In the recent past, the ecommerce industry has witnessed a massive boom. There is no doubt that the future of ecommerce is incredibly bright, offering people tremendous growth, exposure, and opportunities to establish lucrative businesses. With thousands of people making online purchases every day, it is never too late to start an ecommerce business. However, stepping foot into ecommerce can often be tricky and require expert knowledge and experience to make the business work. The Ecom Gang has established itself to help people start their ecommerce businesses and leverage this fastest-growing industry.
When it comes to ecommerce, questions such as how to have an ecommerce business and how to buy an ecommerce business often pop up in mind. Worry not; The Ecom Gang will help answer these questions, support aspiring ecommerce entrepreneurs at every step of their businesses, and set up an affordable ecommerce web site for high business prospects. The company offers a complete package of setting up and buying ecommerce businesses, whether one is just starting in the industry or already into it. The firm knows how to bring the idea into reality, make quality merchandise, build a brand and make the ecommerce business flourish. The aspiring ecommerce entrepreneurs can now buy businesses with their ideas set for them within their preferred niches and serving their target market.
The highly professional and expert team of The Ecom Gang has a decade wroth experience in designing print-on-demand merchandise in an array of industries. The firm is committed to producing supreme quality merchandise built on multimillion-dollar platforms to give a brand-building experience like never before. Furthermore, The Ecom Gang crafts a compelling story tailored for the businesses and its products to promote a unique brand that differentiates it from its competitors. The Ecom Gang takes pride in its top-notch partner fulfillment services across the USA and teams that architect amazing print designs and shopping carts loaded with the customized merch that fits the brand as well as the industry. There is no need to worry about building an affordable ecommerce web site from scratch to venture into ecommerce as The Ecom Gang takes care of it completely. The firm builds the site on its in-house shopping cart and merchandising software, allowing maximum flexibility, and hands it to entrepreneurs when completely done and ready to land sales.
With the ecommerce industry expected to rise by 6.5 trillion dollars in the next two years, there is no reason why businesses and aspiring entrepreneurs won't benefit from it. What's more impressive about The Ecom Gang is its site can add unlimited products to the store with its propriety mechanizing platforms. Last but not least, with the advanced Eco training, businesses can now grow from 6-figure to 7 figure and thrive in the ecommerce world by manifold.
About the Company:
The Ecom Gang sells Ecommerce businesses to people. From producing high-quality merchandise to building a complete ecommerce site and working on the brand image, the firm offers a complete package to businesses who want to step their foot in the Ecommerce industry.
Randy Sewell
Randy Sewell
http://theecomgang.com
226 Bay Ln
Nashville
United States
COMTEX_388179874/2764/2021-06-12T05:43:00