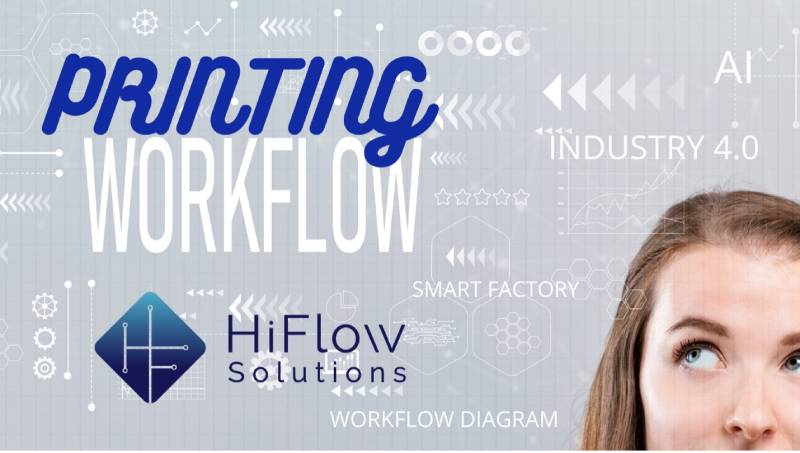 According to a NAPCO Research study, workflow automation enables printing and packaging companies to enhance job profitability, improve productivity, and better serve customers. It is a new decade, and automation is moving manufacturing towards minimal human interaction as companies seek more efficient workflows. The printing and packaging industry is no different.  There is a direct correlation of shaving time off workflows to increased profitability of your printing business. If you have a highly efficient and reliable print production workflow, profitability is the logical consequence.
Key survey findings of the NAPCO report:
More automated manufacturers experience higher revenue and sales growth compared to those that are less automated.
Investing in automation improves print production throughput.
Firms with higher automation tend to produce work in faster timeframes than those with less automation.
Workflow automation increases job profitability.
Automation reduces the number manual job touches that can lead to potential mistakes and costs for reworking job.
How complex is integrating new technology that can enhance your workflow? It depends on the unique business, but vendors who offer MIS/ERP systems with decades of experience in implementation have an edge over the numerous newcomers to the workflow management software sector.
MIS/ERP providers who offer tailor-made solutions not only accelerate production printing, it brings in real benefits such as labor savings and most important of all customer satisfaction. When workflows are automated, your printed product can move quickly from order to fulfilment – resulting in happy customers. When print production is optimized, bottlenecks are eliminated and, again, your job moves quickly.
What's more, these solutions are not just for the big companies, any general commercial printer can benefit greatly from automated print production workflow tools and techniques.  The key is finding the correct MIS/ERP vendor that can provide the tools, training, and support that your company needs.
HiFlow Solutions is a longstanding vendor of effective MIS/ERP solutions
HiFlow Solutions specializes in delivering highly effective, reliable and cost-effective print production workflow automation solutions that are tailored to the unique needs of every commercial or packaging printer.
With over 20 years of experience in the industry and hundreds of happy clients to vouch for HiFlow Solutions, the company not only devises and implements automation strategies, but helps businesses grow through customized solutions. HiFlow Solutions not only performs a comprehensive evaluation of ROI and workflow study, but also makes sure that the solutions seamlessly integrate into the existing systems.
HiFlow's MIS technology solutions will propel your packaging/label company into the heart of the 2020s with end-to-end management information and MES system specifically designed for packaging, label, and flexographic companies. HiFlow's comprehensive tools and features increase speed, reduce wasted time, and facilitate connectivity in production workflow and business operations.
HiFlow's consultative approach
HiFlow's seeks to understand your packaging company's unique set of challenges, problems and needs FIRST. Then, our goal is to build a positive relationship by solving packaging and label industry problems–from modernization and expansion of your business, to inventory and factory logistics, scheduling functionality, to workflow and production issues.  We sell a solution, not a product.
Transform your packaging plant with smart technology, and get accurate, real time reporting from machines with HiFlow's Smart Sensors. Compare estimated data with actual production costs–leading to accurate and real time reporting.  Upgrade your plant's sensor technology, even legacy systems, and get the manufacturing analytics you need.
HiFlow Solutions is a global software development company, headquartered in the US, specializing in the customization and implementation of the HiFlow MIS/MES system, designed with features specifically benefitting packaging, label and flexographic companies. For over 20 years, HiFlow Solutions has helped over 100 packaging, label, and commercial printers through their growing pains and into profitability.
Find out more about HiFlow Solutions.