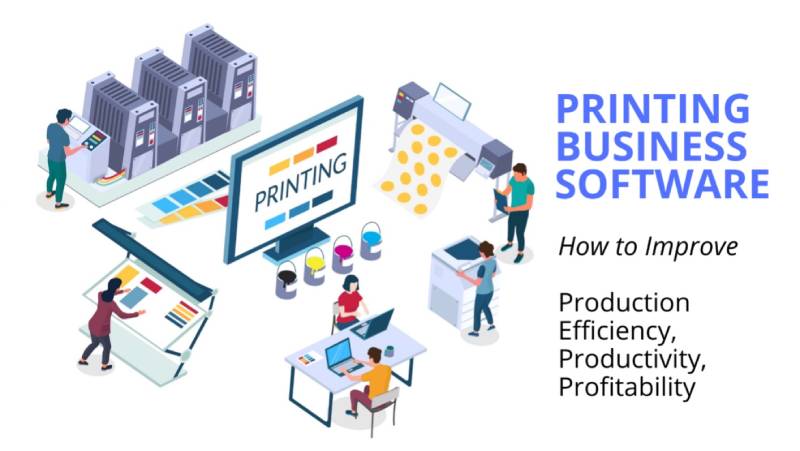 There's a lot of printing business software out there. It seems that every month a new ERP, MIS or MRP is launched promising a plethora of benefits for printing companies. Just what are the benefits of print management software? How do you decide on a vendor that will have your interests at heart?
First, there are questions you need to ask yourself about operations in your printing business. Questions like–
How many of my process involve manual tasks, and who is doing them?
How many disparate systems do you have – in prepress, production, accounting, warehouse?
Is my team prepared for changes as a result of implementing a new system?
What specific functionalities do I need?
If you are a printer, printing is in your blood, you won't give up despite the fact that print has razor thin margins, and your budgets are tight. The marketplace for commercial printing is filled with changing demands and growing competition. Printers need to contend with time-consuming manual processes, estimation bottlenecks, high labor costs (not to mention even finding qualified help) and occasional miscalculations. But it's not all bad news. There are opportunities in the print industry market today.
As a determined print business owner, you are going to look deeply for cost cutting strategies. Here, there's more good news. Technical innovation, brought about in a big way by last year's pandemic, now offers print management solutions that make your shop lean and mean, and widen those thin margins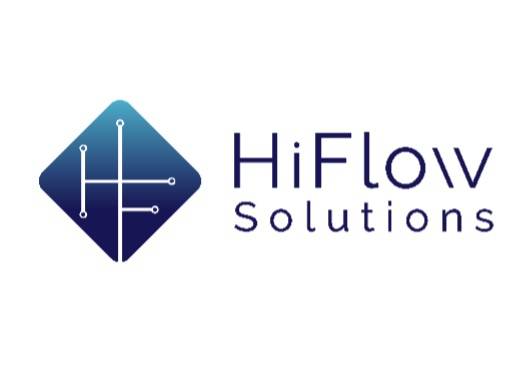 Workflow Management Information System for Printing Companies
When deciding which software to choose, try to determine which may have the comprehensive functionality you need. With HiFlow you can replace multiple apps, software, and systems that you use in production AND in the front office. It has scalable resources and an entire IT team of developers behind it to offer support. HiFlow is flexible and versatile enough to work with the variety of printing options your shop has, including digital solutions, wide format, offset, signage, book printing – HiFlow can also help you add the functionality of label and packaging, to expand your offerings. And HiFlow is not a newcomer to the MIS/ERP market. It has 22 years of working with commercial, label, packaging, flex-pack and book printers. This uniqueness makes HiFlow one of the best printing business software options out there today. HiFlow seeks to understand your business challenges first, whether it's improving operational efficiency or creating new revenue streams, HiFlow delivers outstanding printing business management results.
Data Visualization & BI
Two of the features we are asked about a lot are our business intelligence and our visual workflow. From its easy and customizable dashboards to the vast array of reporting tools it offers, HiFlow is visual and graphic oriented.  HiFlow's unique Workflow Diagram is a visual representation of workflow, from order and prepress, through production. It shows all job information, documents, art, materials, machines, operators…and more.
HiFlow's business intelligence module gives advanced analytics based on all the shop floor data HiFlow collects for you in its single database. The BI module simplifies data analysis and helps you make informed business decisions faster than ever before. Drag and drop functionality, smart search, insights into print manufacturing; make decisions that are data driven.
Estimating Module
Estimating is the heart of a print business. Yet, often bottlenecks occur right at the point where a job gets priced. HiFlow provides a fast estimating engine that will get a quote to a job quickly with accurate templates that are built on your own needs and capabilities.  This allows an estimator to drill down into quotes and create the most profitable solution. The module offers multiple pricing levels and profitability measures that ensure that your business always stays competitive.
Detailed job costing is offered by HiFlow's estimating and is captured in the estimate. When the estimate becomes a job, HiFlow then creates the Workflow Diagram – the complete job—saving time for production planning and scheduling. Which saves you money. Bottlenecks eliminated.
Find out more about HiFlow Solutions MIS software, with comprehensive tools that automate packaging workflow and business processes so companies can compete more effectively in the marketplace. With 22 years of development, and over 100 customers worldwide, HiFlow is not a newcomer to the workflow software market. We offer proven results – read our case studies. Visit us online and arrange a consultation. www.HiFlowSolutions.com