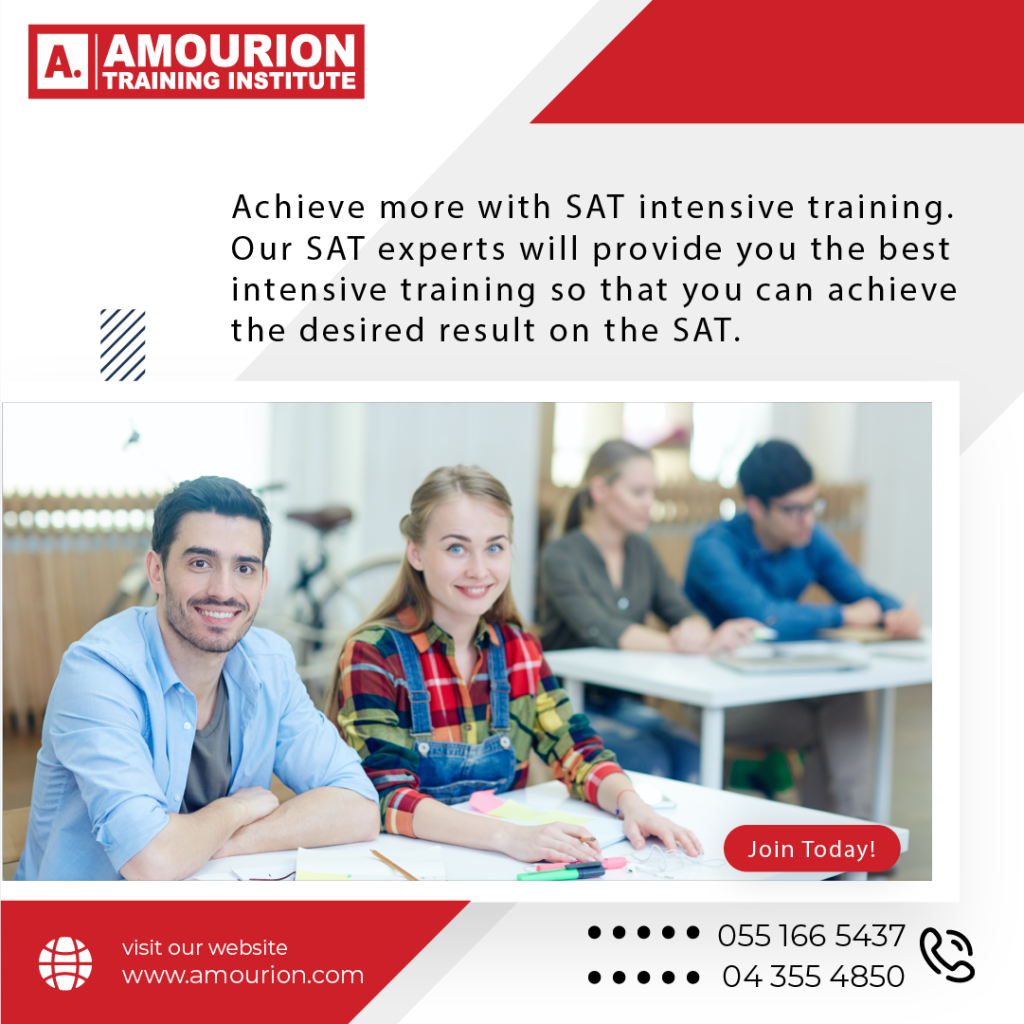 Dubai, UAE, 16th February 2021, ZEXPRWIRE – The College Board has made decisions that have pleasantly surprised the SAT test taking populace. The verdict to rule out SAT Subject Tests has come after much deliberation from College Board (College Board, 2021). Students, tutors, and parents have been trying to make sense of the pros and cons of such a decision.
"I am really excited that I don't have to go through rigorous practice for SAT Subject Tests anymore!" mentioned Ishita a Year 12 student at EIS – Jumeirah. While Mr. Craig whose son is in Year 13 at DAA has been asking "What next?" The decision to eliminate the 50 minutes Optional Essay section with immediate effect has left some students sigh a breath of relief. 
Students of the one of the best SAT preparation institutes in Dubai, Amourion Training Institute, have collectively decided to give their one hundred percent to SAT General Test and not worry anymore about additional tests. Dr. Anil Khare, the kingpin at Amourion, who has constantly seen a decrease in the number of test takers for SAT Math, SAT Physics and other subjects says this decision was predictable and quite anticipated by the tutors around. He says "SAT General Test is a good indicator of college readiness in its singularity, the SAT subject tests were adding on to the peer pressure among students" 
The tutor team at Amourion has braced itself to empower students to ace the SAT General Test. They have launched Boot Camps to boost the preparation amongst high schoolers from in and around UAE. They have started inviting students for a free diagnostic test and a thorough feedback session which the students and their parents will attend. They have allotted 8 sessions of 2 hours each to Verbal and 8 sessions of 2 hours each to Quant. Students just sitting through class is never enough, so the team will conduct regular mini tests to main a check and balance. This SAT training in Dubai (Amourion Training Institute, 2021) will be followed by a minimum of 4 full length mock tests to which individual feedback sessions will be provided.
Amourion Training Institute is a Dubai-based training institute along the Sheikh Zayed Road. They are a bespoke institution for all academic curriculum support, admission test preparation, language learning, digital marketing courses and soft skill development for school students. Their central location makes them accessible via bus and metro for student's safe commute. 
References:
College Board, 2021 Click Here 
Amourion Training Institute, 2021 Click Here 
Contact Information
Amourion Training Institute is headquartered at Sheikh Zayed Road, Dubai, UAE
Website: Click Here
Name: Dr. Anil Khare
Email: training@amourion.com
Phone No: +971 4 355 4850 | +971 55 166 5437
Address: 1803, Al Moosa Tower 2, Sheikh Zayed Road, Dubai, UAE
The post Bracing for new SAT test taking rules in Dubai appeared first on Zex PR Wire.