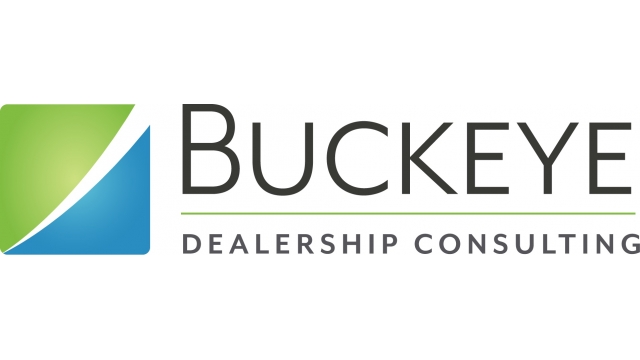 Buckeye Dealership Consulting, LLC. (Buckeye), a leading provider of reinsurance and F&I products for independent auto dealers, today announced it has hired industry experts Chuck Bonanno and David Brotherton to its Business Development and Training team.
In making the announcement, Robert Fox Sr., Buckeye CEO, said he's known Bonanno and Brotherton for many years, and said these additions will add exponential value and expertise to the firm's current and future clients.
"They are both service-oriented professionals and that's what our clients demand," Fox said. "Dealers want the most value possible when choosing which vendor to work with, and the addition of these two highly skilled professionals will add tremendous value to our company and the industry it serves."
Both Bonanno and Brotherton are well-known throughout the retail automotive industry, and both have most recently served as 20 Group moderators and consultants for independent retail and buy here-pay here (BHPH) dealers for both sales and service.
Bonanno has been a nationally recognized speaker, author, industry trainer and consultant in the BHPH industry for 30 years. He began his automotive career as a senior officer for a BHPH dealer group in Florida and was responsible for a portfolio of more than $150 million.
Along with his practical experience as an automotive retailer, he has more than 20 years of consulting experience with all size dealerships, including some of the most successful operations in the country and numerous dealers who have earned state and NIADA Quality Dealer of the Year Awards. Most recently he was the Vice President of Dealer Development for NIADA.
"The wealth of experience and expertise at Buckeye is something I've recognized and respected for many years," Bonanno said. "I love this industry and plan to continue helping independent dealers achieve their goals through well-structured, profitable reinsurance programs."
Brotherton, a 20 Group moderator and dealer consultant began his career as a payment collector and rapidly expanded that role to include sales and management including 12 years with Byrider.
As an automotive retail consultant Brotherton moderated several BHPH and Service 20 Groups for NIADA as well as providing on-site dealership evaluation, training and consulting services. He is a regular contributor to national industry trade publications, leads training seminars and educational conferences, and is a sought-after speaker at industry conventions and trade shows.
"If there is one thing that remains a constant throughout my years as a 20 Group moderator," Brotherton said, "it's the positive impact Reinsurance has had on dealer success in the car business. I've seen many examples of it."
To learn more about what dealer reinsurance can do for your business, visit BuckeyeReinsurance.com
About Buckeye Dealership Consulting
Buckeye Dealership Consulting has proudly served hundreds of dealers and -reinsurance companies in the automotive space, including Buy Here-Pay Here, retail, and independent finance companies all across the country. Buckeye can help tailor a customized reinsurance program to help dealers control risk, improve cashflow, and increase the bottom line. To learn more, Call Shaun Petersen (330) 726-9030.
Buckeye Dealership Consulting, LLC
Buckeye Dealership Consulting, LLC
https://www.buckeyereinsurance.com/
spetersen@buckeyereinsurance.com
+1-330-726-9030
100 Marwood Circle, Boardman, OH 44512
Youngstown
United States
COMTEX_389871316/2764/2021-07-15T13:20:29