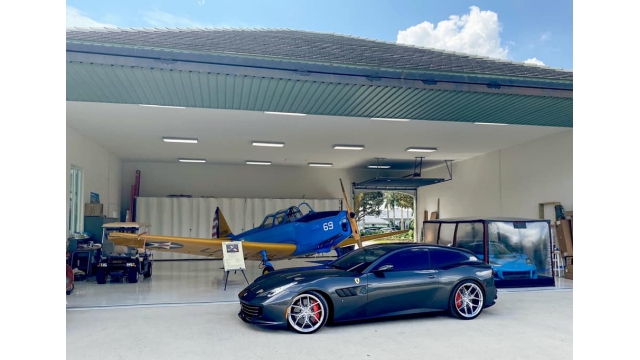 Airchamber USA, a company based in Wellington, FL, launched its updated Airchamber, an indoor car storage system. The Airchamber consists of rigid frames, a soft clear PVC shell, durable oil-resistant nylon-weave flooring, and high-efficiency fans that circulate over 5,000 cubic feet of filtered air every hour.
More information is available at https://airchamberusa.com
The newly updated product ensures constant air flow around the car, preventing condensation and creating ideal conditions for storing the vehicle.
Leaving a car without use for long periods of time can lead to various issues, including drained battery, tire pressure loss, and deterioration of oil. Condensation, which can form on the inside of a vehicle due to temperature changes, can result in mildew and rust.
The Airchamber is an affordable indoor car storage system that helps to prevent condensation, dust and debris, rodents and pests by ensuring a constant flow of clean air around the enclosed car. It is a freestanding lightweight structure that can be easily assembled in a garage, hangar, barn, or any other indoor storage facility. The Airchamber is available in various sizes to accommodate different models of cars and motorcycles.
Unlike car bubbles which need to be inflated after being placed over the car, the Airchamber does not touch the car at any point. The vehicle can be driven into the storage system through the large main door. There are two more doors on different sides of the Airchamber, equipped with vertical zippers and a velcro tab for easy opening.
Two fans with electrostatic air filters, located in the corners of the Airchamber, circulate over 5,000 cubic feet of air every hour, ensuring up to three complete air exchanges. The chamber creates the optimal environment for the vehicle, protecting it from rapid temperature and humidity changes.
The Aichamber's PVC shell also protects the car's paint from UV rays and minor damage, such as scratches from bicycle handle bars and falling objects.
"There's no better way to protect my latest investment," said a satisfied client. "Not only does my Ferrari stay dry and safe from garage dust and debris, it's also protected from my kids and dings. It looks great too. I will definitely be back for another."
Interested parties can find more information by visiting https://airchamberusa.com
Airchamber USA
Airchamber USA
https://airchamberusa.com/
info@airchamberusa.com
+1-561-336-3300
3141 Fortune Way, Unit B12
West Palm Beach
United States
COMTEX_389605077/2764/2021-07-10T07:18:39