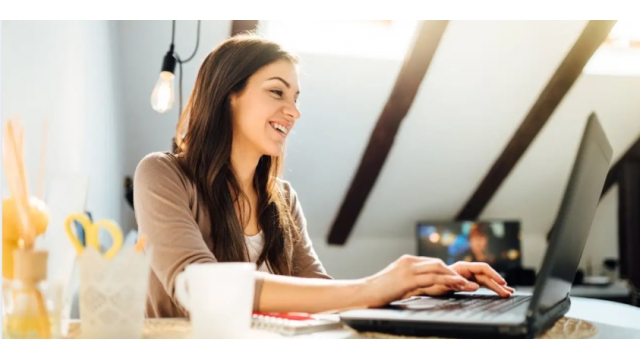 Crucial Constructs, a digital marketing agency based in Austin, Texas, that specializes in marketing eCommerce businesses, has released a report on career realignment.
More information can be found by visiting https://crucialconstructs.com/how-to-remake-yourself-a-9-step-quick-guide-to-realigning-your-career
The newly released report shares nine pieces of advice on how individuals can remake their careers and find greater job satisfaction in their work. It details how readers can create their ideal career and receive their desired perks, benefits and salary, in the location they wish to work.
The release offers a nine-step success blueprint that helps individuals create their ideal careers. Steps include using personal branding, networking with industry leaders, and learning how to not overcommit.
The release also advises 'dating different careers'. This involves trying out new career avenues which can help individuals build their personal brand and identify their personal career preferences. Once individuals have identified the path they want to take in their career, the report explains how they can market themselves.
Other suggestions include visualization techniques, unitizing transferable skills, and identifying unique selling points as an employee.
The company offers additional careers and business training via its online academy. The academy helps individuals who are unhappy in their careers to launch successful online businesses and learn business tools such as marketing, branding, and building a website.
It is estimated that more than 52 percent of Americans are unhappy in their jobs and just 40 percent think they are good at their jobs. A spokesperson for the company says the answer to a lack of job satisfaction is a career makeover.
"Most companies don't empower their employees and as a consequence, they don't see themselves as a crucial cog in the wheel of the organization. The vast majority of employees aren't happy with what they do every day. Anyone who wants a career makeover needs to first lay out their professional experience, identify their strengths and weaknesses, and find specific subject matter expertise that can be used to create their new brand."
Crucial Constructs is a career and business resource that shares educational materials. Their signature product is the Crucial Constructs Academy, a video training program that's provided on a complimentary basis.
For more information on Crucial Constructs and their recently released report on career realignment, visit https://crucialconstructs.com/how-to-remake-yourself-a-9-step-quick-guide-to-realigning-your-career
Crucial Constructs
Crucial Constructs
https://crucialconstructs.com/how-to-remake-yourself-a-9-step-quick-guide-to-realigning-your-career
16238 Highway 620 N.,
Suite F-104
Austin
United States
COMTEX_389919934/2764/2021-07-16T12:18:08