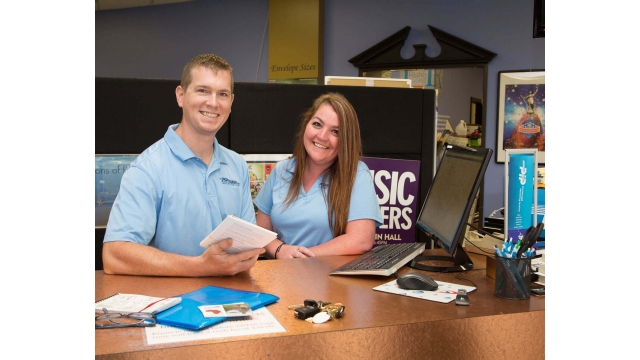 Wyant Photography, a studio based in Carmel, Indiana, has announced the availability of portrait photography services for business and professional purposes.
For more information, please visit https://wyantphoto.com/business
The new announcement from Wyant Photography offers job-seekers the opportunity to get high-quality profile photos taken for their resumes and LinkedIn profiles. Similarly, entrepreneurs and professionals such as real estate agents who need headshots for their business cards or websites can also take advantage of the photography studio's services.
Employers and potential clients often form first impressions based on the photographs they see on resumes and visiting cards. Therefore, it is important to use headshots taken by a professional studio that will account for the appropriate angles and lighting and also produce the best quality hard copies.
With decades of experience in the business, Wyant Photography is well-versed in taking professional headshots. The studio, which is run by husband-and-wife duo Jim and Lois Wyant, strives to take profile photos that are authentic and best capture the individual's personality.
The Wyant Photography team is aware that portrait photographs pose a unique challenge given the emphasis on the face. Therefore, it takes special care to ensure that the images are retouched and color-corrected to highlight the subject's best features. Individuals can choose to get their photographs taken at a studio or at a special location that best suits their requirements.
Apart from business photography, the studio also specializes in capturing portraits of families and children. In addition, it is well-known in the community for organizing outdoor graduation photoshoots for high school seniors.
Wyant Photography has been serving clients in Carmel, Indiana and the surrounding areas for multiple decades and has won several awards. With the new announcement, it is reaffirming its commitment to providing premium photography services and excellent customer service.
A satisfied client said: "I had the best experience. I highly recommend having all your pictures taken by Wyant Photography. They are so friendly, kind and professional. My picture turned out fantastic."
Additional information about the services offered by Wyant Photography can be accessed at https://wyantphoto.com/business
Wyant Photography
Wyant Photography
http://wyantgallery.com
wyantinfo@yahoo.com
+1-317-663-4798
2550 Hadley Grove S Dr
Carmel
United States
COMTEX_389746081/2764/2021-07-13T13:33:22