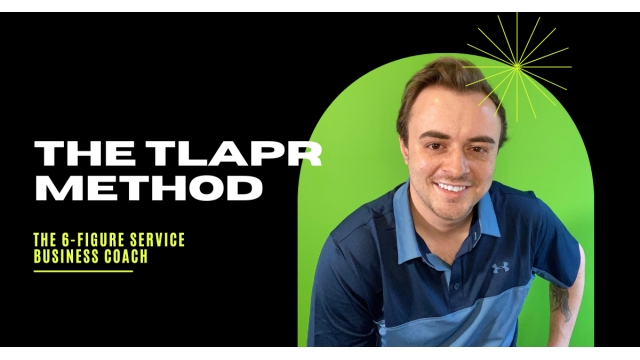 Andrew Graf launches a specialized high-ticket business coaching program for online service providers to help them improve their revenue. The intensive class uses Graf's proprietary TLAPR methodology that has been shown to successfully jumpstart an online business career.
More details can be found at https://www.tlaprmethod.com
The new launch addresses the current need in the market for an intensive coaching program that teaches students how to successfully start an online business. According to Graf, emerging data shows that more people want to pursue an online career, but many do not how or where to begin.
Graf created his TLAPR system after years of learning and applying different techniques to starting a business. He says that his system offers methods that he himself has used to attain his financial freedom. Unlike other coaching programs, the TLAPR method details manageable and practical steps that students can use immediately.
There are three ways to join the coaching program. For beginners, Graf recommends a group program that can last for three months to a year, depending on the needs of the class. Interested students may also opt for a one-on-one program that can range from three to six months.
Those who want immediate and customized results can join the intensive coaching program, which will only last for two days and can be done in-person or virtually.
The TLAPR method can potentially help students build a legacy of a six to seven-figure service and operate more efficiently. Nevertheless, Graf reminds students that his method is not a magic potion – they would still need to put the work in, but diligence will pay off.
With the release of his new coaching program, Graf continues his mission to help more entrepreneurs achieve financial success.
Graf said, "I went through the route of making mistakes and self-learning. I spent tens of thousands of dollars on courses, "tactics", books, programs, and workshops. It took me years to get it right, and now I help others avoid the same costly mistakes and enjoy the rewards sooner."
Interested parties can find more information by visiting https://www.tlaprmethod.com
Mantle Digital LLC
Mantle Digital LLC
https://www.tlaprmethod.com
470 James St
Suite 007
New Haven
United States
COMTEX_389746080/2764/2021-07-13T13:33:22