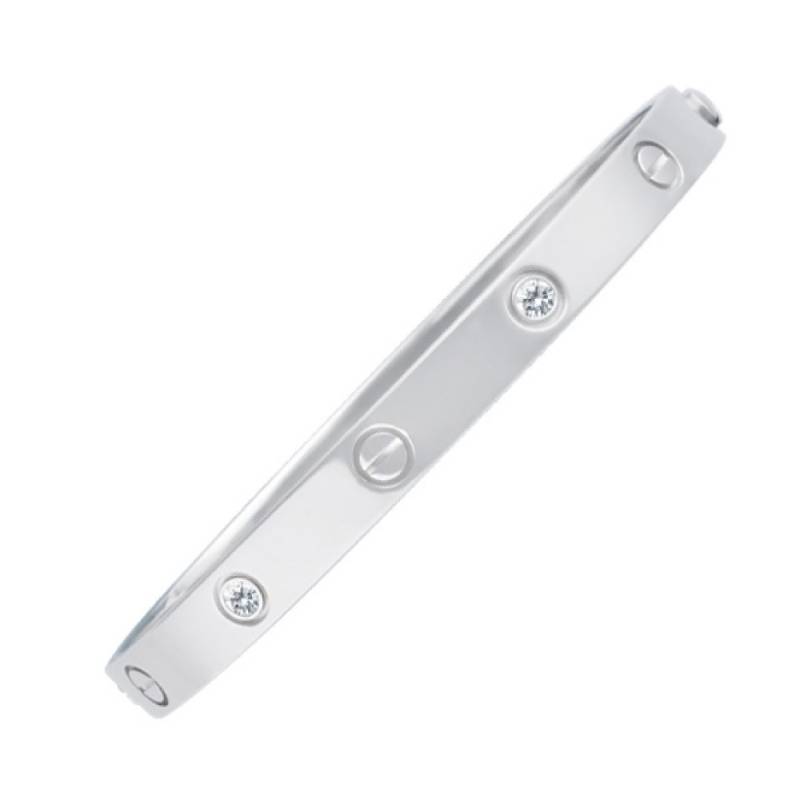 The roots of the Cartier brand date back to the late nineteenth century and are associated with the person of Louis-François Cartier, a French jeweler who, thanks to his talent and diligence, made Parisian women fall in love with him. With time, the Cartier boutique became a must-see on the Paris social map, it was not only appropriate to buy jewelry there, but also to show off and admire the master's intricate works. It is like that until today. One of the most popular products is Cartier Love bracelets, which from the very first copies are the object of desire of women around the world.
The history of this magical jewelry dates back to 1969 when a young designer Aldo Cipullo created an inconspicuous gold hoop. The creator's inspiration behind the project is at least… interesting. His design was inspired by medieval chastity belts.
Bracelet philosophy
A characteristic element of this bracelet is its clasp. Cartier Love bracelets are fastened using the included small screwdriver and two, also included screws. There is a philosophy behind the designer in the way the bracelet is closed. The attached screwdriver was to be worn in the form of a pendant by the man who presented his beloved with this bracelet, it was to be a symbol of their affection. The clasp is also of great practical value – the bracelet put on this way is comfortable to wear and it cannot accidentally slip off the wrist. It is worth adding that until the end of the seventies Cartier reserved the right to sell the Cartier Love bracelet only to lovers.
The story of Cartier Love bracelet in love
Love bracelets in the classic version are available in four basic colors: yellow rose gold and white gold, and in a platinum version. Some of them are available with diamonds in the grooves characteristic of this bracelet or alternately with them. Currently, Cartier Love bracelets are available in 33 versions. The price of the Cartier Love bracelet ranges from $1,210 for the version with a silk string to over $56,000. dollars for a version made of white gold and diamonds.
In July 2006, Cartier introduced the Love Charity Bracelet, a special version of his iconic bracelet. Made of pink silk string tied with two loops, which were connected by a ring with an engraved inscription LOVE. Cartier has committed to donating $150 of each unit sold to a charity. Eva Mendes became the ambassador of Love Charity Bracelet.
The Cartier Love bracelet is a very good investment.
First of all, diamond models remain affordable. If we decide to sell our Cartier Love Bracelet, let's turn to the proven and experienced Cartier Love buyer.
#1 Cartier Love Buyer
The most trusted and respected Cartier Love buyer in Miami is Sell Us Your Jewelry with 41 years of experience. On their official website, you can check the price and make a safe sale.