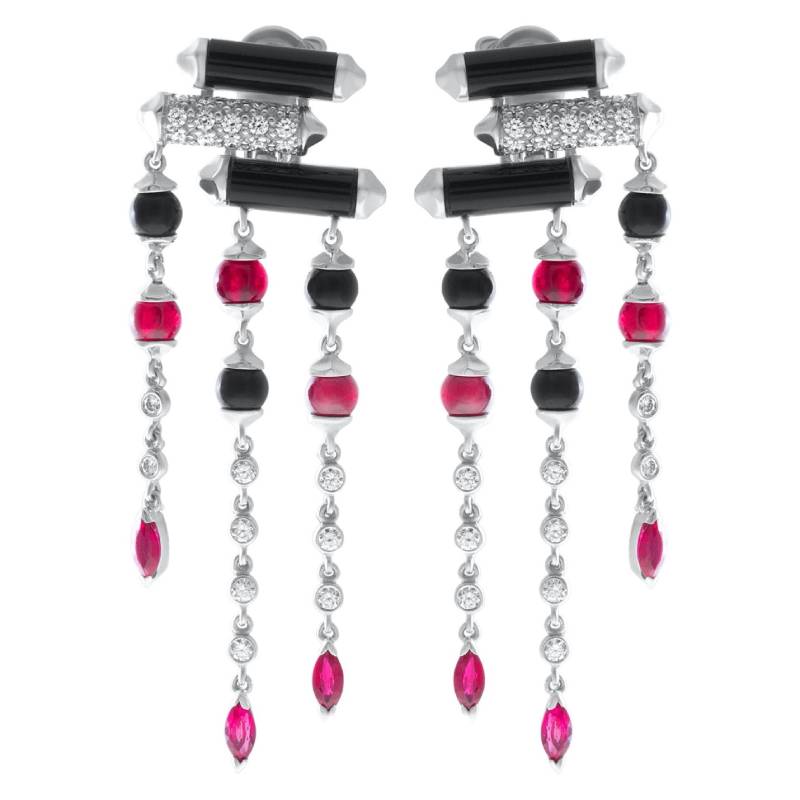 In 1874 Louis' son Alfred took over his father's business, which he later moved to the center of Parisian luxury, Rue de la Paix 13. To this day, one of the most important Cartier boutiques is located there. His example was followed by other jewelers and soon the whole area was known as an international center of exclusive jewelry.
Along with the growing fame and demand for jewelry, Alfred's appetite grew. At the beginning of the 20th century, he decided to open two new branches of the brand. One was in London and the other in New York. The three Cartier sites were shared between Alfred's three sons. By this time, Cartier was already a jewelry supplier to the rulers of England, Spain, Portugal, Russia, and many others. They made and decorated royal crowns and tiaras, as well as clocks, swords, and clubs. King Edward VII became one of the key clients of this family business even before the coronation, and it was he who named the eldest son, Louis, "the Jeweler of Kings and the King of Jewelers." This nickname stuck with ease, mainly due to the frequent use of diamonds and platinum in their designs. Louis weaved thin fibers of metal to bring out more brilliance from diamonds surrounded by platinum threads. This technique is still used in jewelry making.
One of the Most Recognizable Cartier Earrings
Three colors of gold … three wedding rings … one icon – Trinity! The earrings, which are a reflection of the iconic TRINITY collection created by Loius Cartier in 1924, are a timeless symbol of style. Three interwoven wedding rings made of different colors of gold create an elegant open composition. The earrings, as befits Cartier, have a classic, but original form – the part closing the stud has subtle buttons on the sides that need to be pressed – held – to remove the protection. It is a guarantee of quality and safety! Match them with classic outfits, with a ring and a bracelet they create a universal set that you can take both to work and to a special occasion. It always fits! Cartier is one of the most recognizable, valued and desirable luxury brands in the world. To this day, it is a symbol of excellent craftsmanship and quality, hence it is adored by monarchs, celebrities, and personalities from the world of fashion and politics. Feel the touch of luxury, class and elegance – yes, now you can!
Where is the Best Place to Sell Cartier Earrings?
With Cartier earrings becoming so popular all-around social media and desired by so many, it's inevitable to run into a counterfeit. Since Cartier's designs are so minimal and technology has come to an all-time high, replicas of Cartier's jewelry and watches are easy to come across and be fooled by.
You should only sell Cartier earrings in the most trusted salon that has many years of experience and the best prices on the market.
At Sell Us Your Jewelry, the staff who handle all buying of Cartier earrings have over 50 years of combined experience to detect a counterfeit. For more information on how to purchase or sell Cartier items, visit www.sellusyourjewelry.com