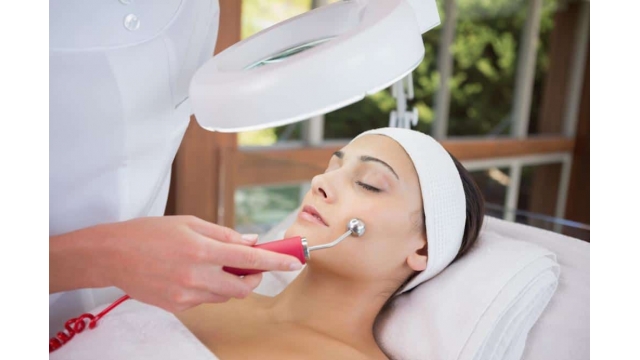 FitLife Med Spa, a provider of medical aesthetic treatments and services based in Chandler, Arizona, has updated its services for women seeking to take care of their skin and enhance their natural glow. The full-service medical spa now offers facial rejuvenation and pigment correction treatment using innovative light therapy for residents of the Greater Phoenix Arizona area.
More information is available at https://fitlifemedspa.com
With the expanded service, FitLife Med Spa looks to provide anyone living in Ocotillo, Chandler, Ahwatukee, Queen Creek, Maricopa, or Casa Grande with the opportunity to achieve youthful-looking skin in a relaxing environment. The procedures are performed by certified aestheticians with vast experience and skills in the medical spa segment who deliver their services according to the highest standards.
The facial rejuvenation and pigment correction treatment offered by FitLife Med Spa is an efficient treatment option for women experiencing common skin problems such as hyperpigmentation, redness, rosacea, sunspots, scars, or large pores. The procedure is also suitable for those looking to treat the unwanted conditions of aging skin, including wrinkles, stretch marks, and texture.
The specialists begin by carefully evaluating each client's skin to determine the level of energy to be applied. Next, they will target the problem areas with an intense pulsed light (IPL) device in a non-invasive procedure.
The therapy uses high-intensity pulses of light that absorb into the area and convert into heat energy, destroying the target cells. The procedure allows the skin to regenerate itself and increases the production of collagen, softening it and removing noticeable imperfections as a result.
The IPL therapy is most widely used for treating facial skin impurities, but it can be also performed to enhance the look of a client's neck, chest, or hands. Clients usually see an improvement in their skin condition after one procedure, but the medical spa recommends up to six sessions scheduled two weeks apart for optimal results.
FitLife Med Spa was created with the goal of delivering the best possible outcome for women in their 40's. The center is run by Elvira Quijas and Suzie Hessman, whose first-hand experience in aesthetic transformation gives them a deep understanding of the beauty needs of women in their age bracket.
For more details, visit https://fitlifemedspa.com
Fit Life Med Spa
Fit Life Med Spa
https://fitlifemedspa.com
info@fitlifemedspa.com
+1-480-300-7350
990 East Riggs Road
Ste 3
Chandler
United States
COMTEX_389701423/2764/2021-07-12T16:07:22