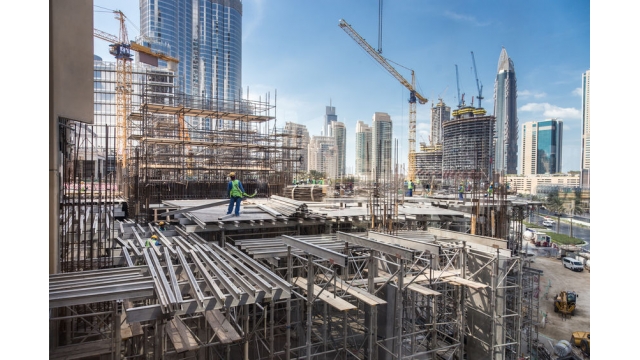 Effective quality control is essential for procurement and successful completion of Federal construction contracts.
Effective construction quality control increases competitiveness and profit margins for any construction company. Commitment to an effective quality control program starts with a company's leaders projecting a total company vision of quality standards.
However, the path from Federal contract procurement to successful project completion is long and winding. Requirements for procedures and paperwork are rigorous from writing the proposal to the planning stage to project execution.
Building Constructive Solutions LLC leads project processes from identifying project opportunities and writing proposals to setting up quality control processes, training personnel in quality management, and completing contracts according to government specifications.
To learn more about Building Constructive Solutions credentials, go to https://buildingconstructivesolutions.com/.
Design-Bid-Build contracts are the most common type advertised by the Federal government. Although this article pertains to Federal government construction contracts, the same concepts apply to commercial and residential construction.
In a Design-Bid-Build scenario, the government has already developed a design using the designer of record. The designer of record has defined quality requirements in the plans or drawings and written specifications.
An effective quality control program starts with understanding these quality criteria. Then, the estimating team, subcontractors, and vendors must utilize these criteria as foundations of an estimate.
Once the project is awarded, materials and equipment purchase orders must be reviewed closely to ensure they comply with the quality requirements. After the buyout is complete materials and equipment submittals must be reviewed again to ensure compliance with the plans and specifications.
Upon delivery to the job site, materials must be inspected to make sure they comply with the plans, specifications, and approved submittals.
During project execution, workmanship and testing requirements are actively monitored and documented to demonstrate that the contractor is delivering the desired quality level defined by the plans plus specifications.
The quality control process is most intensive during the early parts of the process because this is when the payback is greatest. If a company can identify quality issues during the pre-award phase or before construction begins, the costs to correct or mitigate issues will be minimized.
If identified during construction, there is a much higher probability of rework and delays that impact successive activities and erode profit margins. An effective quality control program will allow the company to make tighter estimates with fewer quality issues during construction.
Larger projects are solicited using a technical proposal process (with Best Value Source Selection or Technically Acceptable, Low Price). This process usually includes a past performance factor. If the contractor has a history of quality issues, the feedback from previous clients will lower the technical rating. Having an effective quality control program will make the company more competitive in these procurements.
After investigating quality issues on projects, most companies discover multiple issues which could have been identified earlier. Typically, there was a systemic breakdown in the quality control process.
The most successful contractors have robust quality control programs where everyone involved is trained in the overall system and their roles in controlling quality. When a contractor consistently executes an effective quality control program, they are much more likely to get it right the first time, leading to less rework, fewer delays, lower overhead costs, and better profit margins.
Building Constructive Solutions can enable construction contractors by:
Providing small business consulting; helping to set up business operations
Providing diversity credit for your contract submission. BCS is a Service Disabled Veteran Owned Small Business dedicated to helping small contractors
Identifying Federal contract opportunities and writing technical proposals in compliance with Federal requirements
Managing project paperwork to enable progress on projects and prompt payment for invoices
Drafting quality control plans for specific projects
Facilitating partnering with subcontractors and vendors, following specific contract requirements
Teaching fall protection classes, as a part of accident prevention plans in contract requirements
Providing CQM certification training for essential quality personnel
Building Constructive Solutions can be the training agent to provide Construction Quality Management certification training to a construction company's staff. BCS can provide classes for employees at a company's location at times that work for the company and the project. Training is more impactful when an entire team goes through the training together so that everyone hears the same message and has a chance to discuss specific company policies and issues.
For more information regarding CQM certification classes, go to https://cqmcert.com/custom-course/.
To inquire about Construction Quality Management, go to https://buildingconstructivesolutions.com/.
Building Constructive Solutions LLC
Building Constructive Solutions LLC
https://buildingconstructivesolutions.com/
Info@cqmcert.com
+1-757-328-2135
1385 Fordham Dr
Ste 105
Virginia Beach
United States
COMTEX_389701424/2764/2021-07-12T16:07:22