COVID-19 is continuing to spread around the world, with more than 192 million confirmed cases and more than 4 million deaths across over 200 countries, which created an urgent need for the development of effective and safe drugs. Early in the pandemic, some experts suspected that nonsteroidal anti-inflammatory drugs (NSAIDs) worsened COVID-19 illness. However, the current study complements several previous observational studies, of which most have supported the lack of association between NSAID use and COVID-19 severity.
To accelerate related research, the coronavirus research team of Creative Biolabs has been focusing on developinganti-inflammatory drugs for SARS-CoV-2treatment, and indomethacin (INDO) and ABX464 are promising drug candidates.
As a protease inhibitor, INDO has been proved to have the function of possessing certain antiviral activity against SARS-CoVin vitroand interfering with prostaglandin synthesis by inhibiting cyclooxygenase (COX) synthesis. With an innovative computer-aided drug development platform, the SARS-CoV-2 indomethacin-related drug discovery services cover the whole pipeline ranging from target identification, structure determination to biological analysis and synthetic chemistry.
Recent research also found that ABX464 can be a potential method to treat inflammation and prevent acute respiratory failure in patients with COVID-19, which can involve the antiviral process, anti-inflammatory process, and tissue repair. Creative Biolabs is ready to provide one-stop drug development services for ABX464-related discovery, covering target ID and validation hit identification, hit to lead, lead optimization, IND-enabling,etc.
"We are constantly following the latest research about COVID-19 drug or vaccine research from home and abroad, and spare no effort to advance our CRO services, from neutralizing antibody development covering CR3022 and CD4 to protease inhibitor development such as Nelfinavir, Saquinavir, Indinavir" as introduced by a senior scientist from Creative Biolabs, "now, we have optimized anti-inflammatory drug discovery services to help our clients identify antiviral products that potently inhibit the replication of virusesin vitro,ex vivoandin vivo. "
More information about the coronavirus-related vaccine and drug discovery services, IVD immunoassays as well as a wide range of products can be found onhttps://sars-cov-2.creative-biolabs.com/.
About Creative Biolabs
Empowered by leading technology and over 15 years of experience in biomedical science, Creative Biolabs has successfully accomplished numerous challenging projects for customers in requirements with accumulated experience in drug discovery and vaccine development. Especially in the field of antiviral drugs and vaccines, Creative Biolabs provides drug discovery, vaccine design, preclinical evaluation of drugs and vaccines, and in vitro diagnostic services at the world-leading level.
Media Contact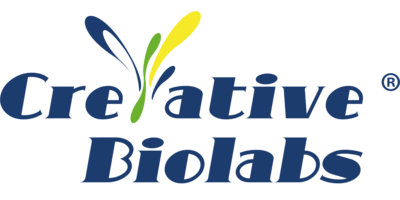 Company Name
Creative Biolabs
Contact Name
Candy Swift
Country
United States
Website
https://sars-cov-2.creative-biolabs.com/
COMTEX_390606643/2737/2021-07-29T09:01:01