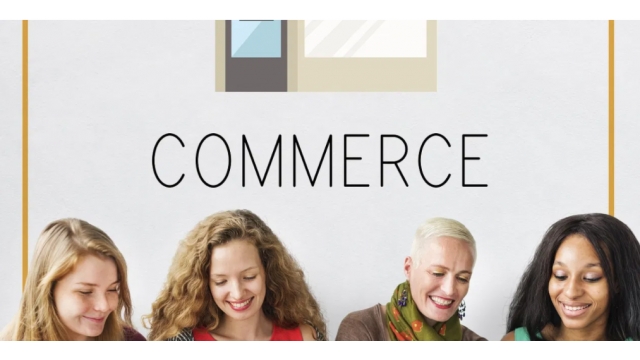 Crucial Constructs, a company based in Austin, Texas that provides training resources for online businesses, has released a report on the nine must-know eCommerce marketing trends.
More information can be found by visiting https://crucialconstructs.com/9-must-know-ecommerce-marketing-trends-with-examples
The recently released report includes a breakdown of the most effective and most commonly used marketing trends for eCommerce businesses and provides detailed examples of how each technique can be used. To compile the report, the company spoke to several industry experts who recommended a series of marketing tactics that will be of the most benefit to eCommerce businesses in 2021.
In 2020, the US eCommerce market generated over $400 billion in sales. A spokesperson for the company says, "Experts predict that by 2024 this total should be nearly $500 billion in eCommerce sales. For anyone who's running an eCommerce business, this has to be glorious news. However, it also means that they're facing increasing competition and have to work harder to maintain or grow their market share in this increasingly competitive digital environment."
Nine tried and tested marketing methods are included in the release. They include collaborating with influencers with a strong reputation, effectively using social media, and personalizing the customer experience. Other methods include creating quality blog posts, videos, webinars, and white papers, as well as retargeting ads and using multi-channel marketing techniques.
The report also recommends creating a marketing strategy for messaging apps such as WhatsApp and Facebook Messenger, using artificial intelligence to analyze and target customers, and using testimonials to boost brand reputation. Each recommendation includes advice and expert tips on how to best implement it.
The company says that by using these tactics eCommerce brands can attract new customers, boost their sales, and improve their online presence. Further learning is provided via their online marketing video program.
Crucial Constructs is a digital marketing company that specializes in eCommerce marketing. They provide video training programs that include instruction on business branding, Facebook marketing, creating an eCommerce website, and more. Their goal is to help brands create an effective marketing strategy that improves returns.
For more information on Crucial Constructs and the release of their report on the nine must-know eCommerce marketing trends visit https://crucialconstructs.com/9-must-know-ecommerce-marketing-trends-with-examples
Crucial Constructs
Crucial Constructs
https://crucialconstructs.com/9-must-know-ecommerce-marketing-trends-with-examples/
16238 Highway 620 N.,
Suite F-104
Austin
United States
COMTEX_389746091/2764/2021-07-13T13:33:24