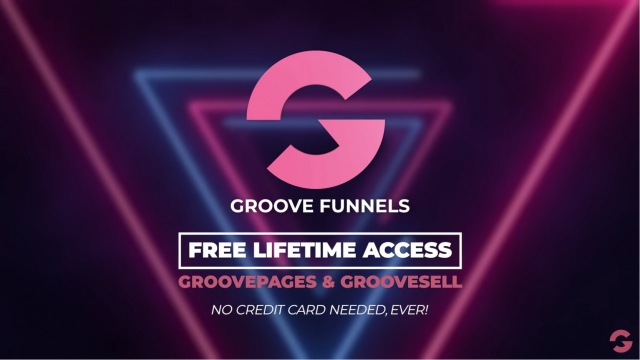 Software development company GrooveDigital has launched an updated version of GrooveFunnels, a website builder and customer acquisition platform for business owners. GrooveDigital provides a variety of software and services to help businesses generate traffic and increase revenue.
For more details, please visit Groove Launch Special
The newly announced software provides online businesses with a complete, all-in-one platform to create, manage, and grow their website.
Tasks such as website creation, shopping cart development, and digital marketing are essential to running a successful business, and all require specific software. Many of these tools are provided by different software companies and it can be overwhelming for a business owner to know what they need and where to find the best options.
GrooveFunnels provides a comprehensive package of software for online businesses that features affordable, easy-to-use tools. For a limited time, the website builder is available for complimentary use through a single account.
The GrooveFunnels suite of products includes 18 of GrooveDigital's applications that will help online businesses create their websites and sell physical and digital products and services. The platform integrates with all major e-commerce and marketing software.
The GroovePages application allows customers to build and host websites and e-commerce stores. The user-friendly interface and drag-and-drop design features allow users to create visually engaging and feature-rich sites and landing pages. Users can also deploy customer acquisition features through GroovePages to market and promote their products to a target audience.
The GrooveSell and GrooveKart applications give customers all the key functionality needed to sell digital and physical products online. The applications feature unlimited product listings, flexible pricing structures, customer e-mails, and payment processing. These applications simplify the selling process for the business owner and require no prior technical or marketing experience.
Other applications in the suite include GrooveAffiliate, GrooveMail, and GrooveBlog. With the GrooveFunnels suite, users have access to all the tools needed to create a successful business.
With this latest launch, GrooveDigital continues its mission to make feature-rich sales system software available to marketers and entrepreneurs around the world.
For more information about starting an online business, visit Starting Your Online Business Today
A satisfied customer said, "I've been able to do in GrooveFunnels in minutes what I could not manage anywhere else for days or without hiring developers and designers to write specific CSS code for each block and device format. You guys are building something really special."
Interested parties can find more details by visiting Groove Information Center
GrooveDigital LLC
GrooveDigital LLC
https://groovedigital.com
102 NE 2nd St
Suite #930
Boca Raton
United States

COMTEX_389371855/2764/2021-07-05T15:26:25