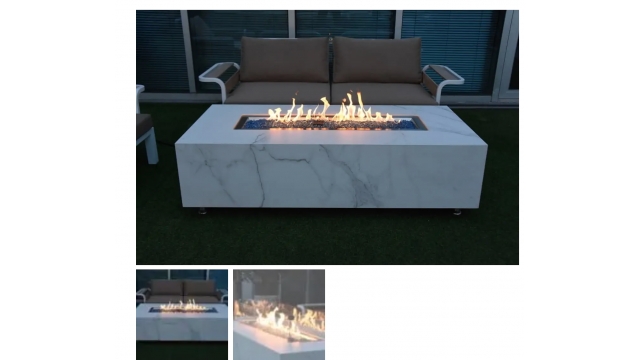 Electric fireplace e-comm store Crackle Fireplaces is updating its product line to include more options for customers who want beautiful, affordable, easy-to-install indoor and outdoor home fire features. The company offers one-on-one design services and a variety of recognized brands.
More information can be found at https://cracklefireplaces.com
Homes with built-in fireplaces used to be the norm but now, as of 2018, only 41 percent of homes are being designed to include a fireplace. With their newly updated product line, Crackle Fireplaces is helping residents anywhere in the US find their perfect electric fireplace to complement any indoor and outdoor space, whether they live in a house, condo, or apartment.
To help their customers find the right electric fireplace for their interior, patio, and backyard spaces, the team at Crackle Fireplaces works directly with their customers. They pride themselves on helping their clients determine the right style, color, and wall or floor positioning while offering the latest technologies available.
Today's most popular styles of electric fireplaces are wall mounts and inserts.
Wall-mounted electric fireplaces offer a sleek, modern accent to indoor and outdoor spaces. They're a choice that makes installment easy and convenient because wall mounts don't require construction. Models range in size from 34″ to 74″ long, come in a variety of styles, and offer remote-controlled heat levels.
Electric fireplace inserts can be flush-mounted or recessed. Styles range from 24″ built-in fireboxes to 88″ linear insets. These fireplaces offer the authenticity of wood-burning fireplaces and the convenience of an electric hookup and can be installed indoors or out to create a focal point for family and friends any time of the year.
As well as wall mounts and inserts, the company also carries top-of-the-line fire tables, fire pits, and burner inserts.
A recent customer says, "Thanks to your online Fireplace Finder tool and helpful emails, we were able to choose the ideal fireplace for our vacation home. Five out of five stars."
Today's electric fireplaces offer the look of a wood-burning flame without the harmful emissions, extra cleanup, or potential safety hazards. With the recent update to their e-comm product line, Crackle Fireplaces has an electric fireplace feature for any area of any home space.
Visit https://cracklefireplaces.com to find out more.
Crackle Fireplaces
Crackle Fireplaces
https://cracklefireplaces.com/
+1-855-915-1363
1101 W Greenough Dr
Missoula
United States
COMTEX_389973548/2764/2021-07-17T13:56:39