Tampa, FL – Essential ChiroCare has been proudly serving Tampa, FL for years, offering clients advanced chiropractic and rehabilitation services handled by fully licensed, professionally trained, and experienced physicians who effectively help people treat their neuromuscular disorders without relying on invasive procedures or addictive medicine. The office assists patients of all ages, from children as young as five years old to patients past the age of 70 or older.
Whether patients suffer from chronic back or neck pain, Essential Chirocare specializes in chiropractic care for neck pain, back pain, headaches, carpal tunnel, muscle pain, sciatica, numbness in the arms or legs, sports injuries, etc. This office utilizes advanced health systems that allow them to properly find the root causes of patients' conditions and then create a plan tailored to their needs to help them eradicate pain and regain the full functionality of their bodies.
Each Chiropractor at Essential ChiroCare is an expert in combining manual techniques with different instruments that help maximize the recovery process. They use a variety of techniques, including the traditional and always reliable Diversified manual technique; the Gonstead, a very specific manual chiropractic technique that focuses on biomechanics and structure; the Thompson drop which uses a specialized table with moving parts to assist during the chiropractic adjustment, as well as some other modern techniques such as the Activator which consists of a gentle, non-force specific chiropractic technique using instrumentation, perfect for patients of all ages.
"These techniques are individually tailored to suit the needs of each patient. Our chiropractic physicians may use traditional hands-on manual techniques as well as gentle instrumentation. All of these techniques have the purpose of clearing the subluxations which are the cause of pain and dysfunction," said the representative for Essential ChiroCare regarding the center's diverse techniques and instruments.
Essential ChiroCare also specializes in auto injuries and personal injuries such as slip and falls, car accidents, motorcycle accidents, truck accidents, Uber/Lyft accidents, bicycle accidents, boating accidents, and more. Tampa chiropractor strives to provide its clients with the most pleasant and comprehensive care, assisting them in the effective management of their claims while they fully focus on their rehabilitation processes.
These specialists have been serving patients in the Tampa and Brandon areas for over two decades, bringing a more reliable alternative to treat chronic pain and personal injury at four different locations, just all run with the same patient-oriented approach. All their offices offer chiropractic and therapeutic care under one roof with highly effective plans developed by a professional and certified team with vast experience working with orthopedic surgeons, neurologists, pain management specialists, and primary care physicians in the Tampa area.
Essential ChiroCare is conveniently located at 3715 W Azeele St, Tampa, Florida 33609, USA. For inquiries, contact the chiropractors via phone at (813) 253-0711 or visit the center's website for additional information.
Media Contact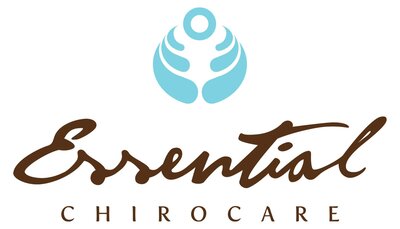 Company Name
Essential ChiroCare
Contact Name
Tan Tran, DC and Thang Tran, DC
Phone
(813) 253-0711
Address
13813 W Hillsborough Ave
City
Tampa
State
Florida
Country
United States
Website
https://www.essentialchirocare.com/
COMTEX_389794635/2737/2021-07-14T09:48:58