2021 has been dubbed "the year of the breakaway advisor," this is because of the unprecedented growth in the number of financial advisors who are adopting independent RIA models to become breakaway or transitioning advisors. Undoubtedly, becoming an independent advisor is more lucrative than working under a firm; it requires specific strategic steps to achieve success.
On this note, Fragasso Financial Advisors is thrilled to announce it is working on improving its services to provide the requisite information, tools, and network for financial advisors in the United States to succeed. In addition, the US-based financial firm is helping to establish breakaway advisors by creating an environment that sponsors their growth and success.
A breakaway advisor is a financial advisor who wants to leave their brokerage or wirehouse firm and start their own Registered Investment Advisory (RIA). In doing so, the financial advisor can become independent and operate their own business. Fragasso understands that doing this is a daunting task for financial advisors. Therefore, the company has taken steps to ensure that breakaway or transitioning advisors have access to the right tools, software, and team working with them every step of the way.
Financial advisors strive to become independent for several reasons: independence, higher payouts, access to advanced technology and platforms, more marketing resources, and enhanced customer experience. Fragasso now provides solutions to anyone looking to become a breakaway advisor. The solutions provided by the employee-owned financial firm include:
A welcoming environment where the pressures of proprietary product bias, quotas, and arbitrary corporate decisions have been removed
An independent RIA that provides a collaborative environment and the resources and support required for an advisor's success
A succession plan for advisors that would be exiting the business due to retirement shortly
The right network for advisors who are or want to become independent advisors while ensuring top-tier resources support.
Fragasso is committed to delivering a superior advisor experience as the firm provides top-notch resources, streamlined processes and efficiencies, and access to technology. In addition, Fragasso ensures that advisors implement the solutions it offers while making them personalized and tailored to meet their needs.
To learn more about becoming a breakaway advisor and enjoying the benefits of working with an independent RIA, please visit FragassoPartners.com.
About Fragasso Financial Advisors
Fragasso Financial Advisors, Inc. is an independent, employee-owned, primarily fee-based investment management and financial planning firm. The company helps financial advisors realize their goals through holistic financial planning and unbiased investment management. In addition, they offer an uncompromising commitment to trusted, personalized client relationships and measurable results.
Media Contact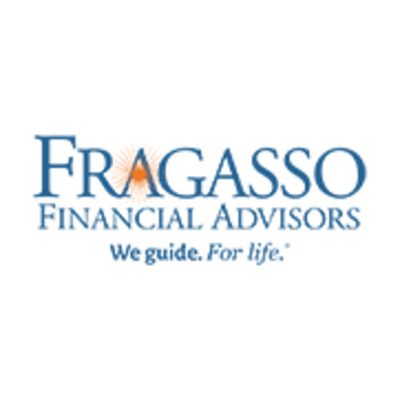 Company Name
Fragasso Financial Advisors
Contact Name
Marsha Posset
Phone
412-227-3206
Address
610 Smithfield St., Suite 400
City
Pittsburgh
State
PA
Country
United States
Website
http://www.fragassopartners.com
COMTEX_390606620/2737/2021-07-29T09:00:55