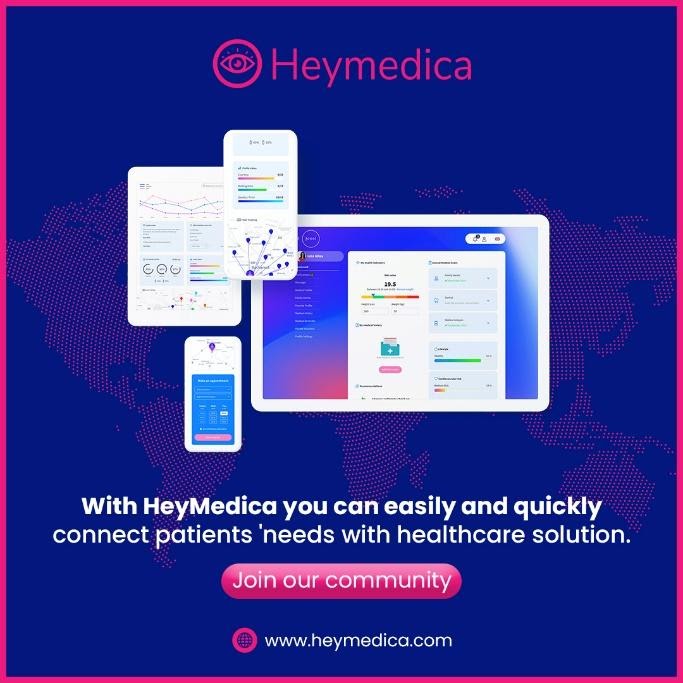 Romania, UK, 9th May 2021, ZEXPRWIRE – Healthcare insiders and IT professionals teamed up with a fantastic new platform, which is poised to innovate and change the face of the industry in Europe, and beyond. The next medical unicorn.
Looking for medical services and connecting with patients has always been a challenge due to the fact that there is no centralized platform where everything is seamlessly interconnected. What if there was a better way? A dedicated team of medical professionals and IT experts came up with a groundbreaking solution that will change the face of the healthcare industry, realizing the full potential of the online medium and overcoming the limitations that have hindered the development of this industry until now. Their creation is named. Hey Medica. This upcoming website is quite distinctive for what it provides, and perhaps more importantly, for how it aims to provide it! This is indeed a one-of-a-kind platform, described as a rare unicorn in the medical industry in this day and age! Hey Medica's website, which will launch very soon, will make major headlines for being the first platform with a focus on connecting healthcare providers in the European Unions, hospitals, doctors, dentists, clinics, and pharmacy laboratories, and patients. Hey, Medica aims to become a one-spot resource for people looking for medical services. The database is continually growing, and it is very comprehensive, providing information and content in 10 languages, catering to people based in several areas of the EU.
Healthcare professionals, doctors and IT experts teaming up with a single goal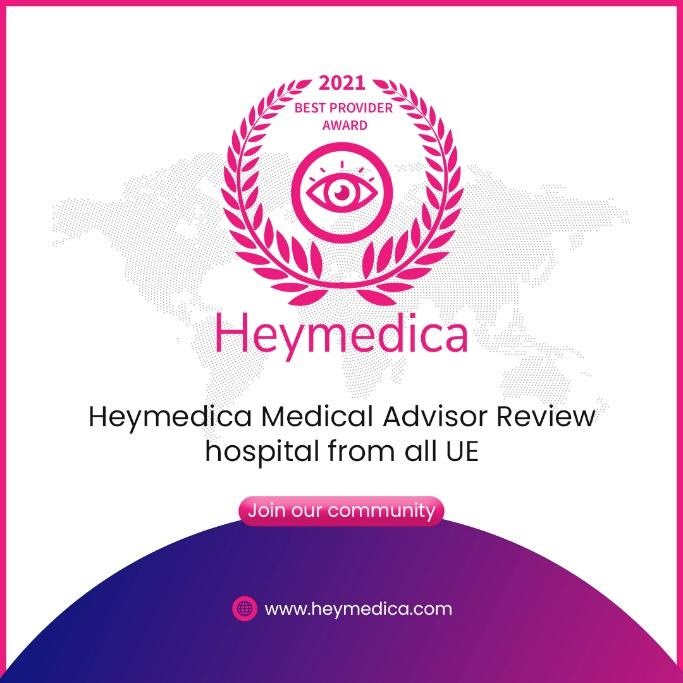 Hey, Medica is the result of 5 years of painstaking work. A team featuring many doctors, healthcare professionals, and IT scientists came together to develop this incredibly complex yet extremely user-friendly platform that has no competitor out there as we speak. Hey, Medica is the first Medical Advisor platform for UE Hospital, and it seeks to improve the lives of patients and do work so much easier for people in the industry. On the other side of the coin, the platform is very beneficial for patients. It is not always easy to find reliable and professional healthcare services since there are so many contrasting and often outdated resources on the web. With Hey Medica, the process is much easier since it all happens within a well-designed, up-to-date, centralized platform. The company has a value of several million euros as we speak, with the main goal of reaching a 100 million euros valuation after the platform's launch.
Uncovering the potential of a new "one place" platform for medical providers and patients in Europe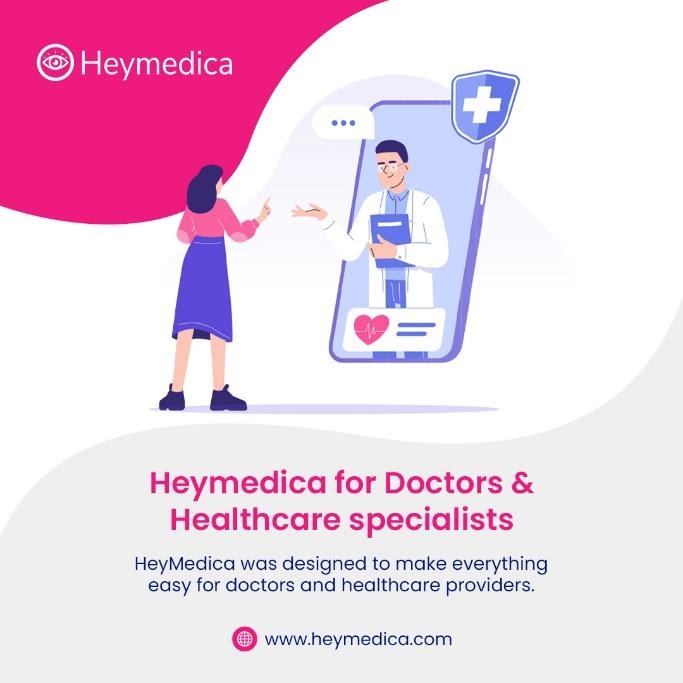 Needless to say, the chances are looking good because this is a well-conceived platform that is absolutely one-of-a-kind. Romanian platform UiPath was actually a concept with a similar focus, but Hey Medica took the vision to the next level, with an even more broad international approach. This is going to be a very big surprise on the market, and virtually no other website could catch up with a service that's so complexed and highly specialized. Hey, Medica is kind of like a combination of digital booking, Facebook, and LinkedIn, but for services in the medical industry! The main problem in today's industry is that there is a lack of a centralized system. To make it all even more confusing, many of the available solutions are relevant for a single country and focus on one aspect. The healthcare industry needs a different approach, with more data integration and more accessible access for all. Data is the future, as more and more of it are produced each day. It's time for the medical industry to start noticing this trend and take advantage of the power of data, which is so important and will continue to become even more prominent. The platform will be free for all patients and healthcare providers. The platform's ultimate goal is to increase international visibility and provide people with a suite of excellent tools to connect with quality care and improve lives. Hey Medica is going to be a fantastic opportunity for organizations and healthcare providers to connect with patients. Moreover, it will also be a viable, fast, and nearly immediate solution for people to look for the perfect services they need to improve their wellness.
Investment opportunity and market value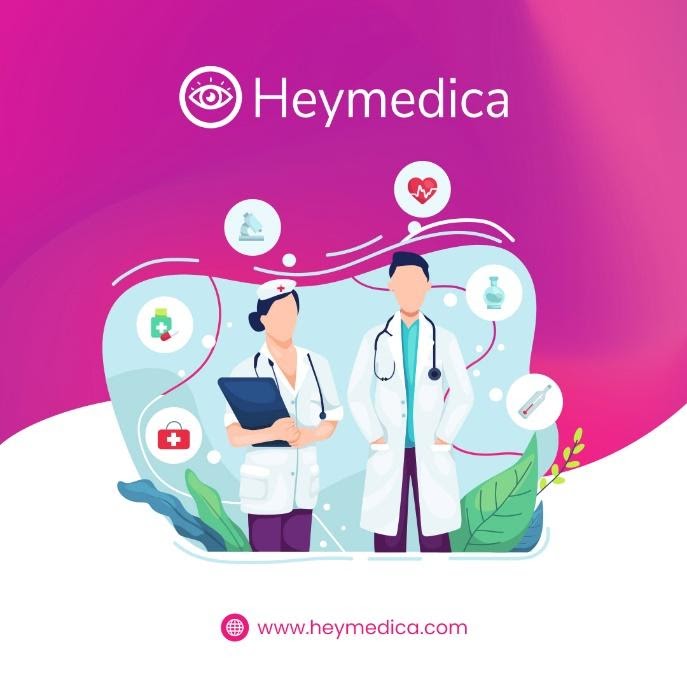 Investors are currently jumping at the chance of being involved as the platform is about to launch. Hey, Medica will take off in one month from now, covering the European healthcare / medical market. The platform is working to achieve long-term results, and the team is confident in the fact that they can provide true value and some amazingly innovative services to people and medical professionals all over Europe. The website is going to grow to such a high profile that it will eventually be known as major websites such as Ali Baba or Booking.com. To put it simply, this is going to be the absolute first European platform to have just about everything in the same place concerning the medical field! Hey, Medica reduces the guesswork and enables people to find what they need in a timely manner without worrying about finding the wrong information or being stuck with a medical provider that they cannot really trust.
Hey Medica: A simple, but very revolutionary concept
The medical world has been waiting for a platform like Hey Medica. This is a historical landmark for the medical industry in Europe. There has not been anyone putting in the work or the idea to create a platform like this…until now1 Thankfully, things are about to change as Hey Medica will launch and usher in a new age for online medical services in Europe, and beyond! "We know that we are worth a lot of millions," says founder and CEO Horea Timis. Hailing from Romania, this doctor and entrepreneur are the bright minds behind the Hey Medica vision. As the creator of this website, he went to great lengths to assemble the best team for the project, with some of the best individuals in the IT and medical fields all across Romania and Europe. His concept was simple: healthcare should be instant, easily accessible, and totally universal. This is what Hey Medica stands for!
Find out more about HeyMedica, and do not miss out on the perks of this revolutionary service.
It's time to join this revolution! Click Here
Media Details
Email: contact@heymedica.com
Youtube: Click Here
Facebook: Click Here
Instagram: Click Here
Contact Details
Name – Diana Ciuca
E-mail – contact@heymedica.com
Phone no – 0040735779579
Company –Doclink SRL
Country – Romania/UK
Address – Bucharest PoBox Heymedica / Londra PoBox Heymedica
The post HeyMedica.com: A revolution in the online medical healthcare world is about to happen appeared first on Zex PR Wire.