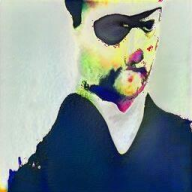 Canton, Ohio, 9th May 2021, ZEXPRWIRE – Spooky soundscapes, dark energy, and deep vocals dig deep into your being and evoke soul-stirring emotions. Grizzye West is an emerging artist from the US who is currently bringing his grunge-fuelled darkness to the global stage. His sound sounds like it emerged from the depths of hell itself as he merges Grimey, gloomy vocals to an eerie atmosphere. 
He's inspired by the likes of A$AP Rocky for his smart lyricism and Bones for his gritty, low-talking vocals. Don't be fooled though, his style is deeply authentic and oozing in originality. He aims to not be like anyone else and carve his own path in the music game, bringing an entirely fresh new flavour to the scene.
Releases 
Grizzye has just released his debut track "Body Market". The boundary breaking dark trap soundtrack is astoundingly authentic. It melds dark, grungey vocals to a dense, graveyard-like atmosphere. It's the kind of song that leaves you in awe as you've never heard anything like it before. 
The song has references to dystopian author George Orwell. Most notably when he eerily says "first they say sit, then they show it" in reference to his novels. There's a certain level of simplicity to the track. Opting not for fast flows and infectious hooks, instead of creating an entire "feeling" that evokes dark emotions in the listener.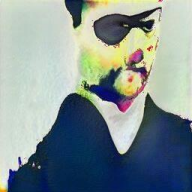 The life, the vision 
The young artist started his journey pursuing his passion for street fashion photography. This soon expanded into urban exploring as he got more adventurous and he began learning more about art. He started drawing and writing which turned into a lifelong hobby. 
Music is the latest art form that he is exploring. He's going into it with little expectations and just wants to express how he truly feels. He's not trained in nyway which results in songs with a truly genuine feel that aren't bound by any kind of genre.
Contact Details
Grizzye West
Grizzye@yahoo.com
3306056087
Grizzye
United States
309 Court Ave NW Canton, Ohio
The post Dark Grotty Experimentation From The Depths of Hell appeared first on Zex PR Wire.